Super crunchy, delectable, and you-won't-believe-it's healthy chocolate granola made with superfoods buckwheat and quinoa. Please, trust me on this one, it's chocolate HEAVEN. Pulse all the ingredients in just a food processor, and it's ready to be baked and soon devoured. Vegan, grain-free, GF, and refined sugar-free.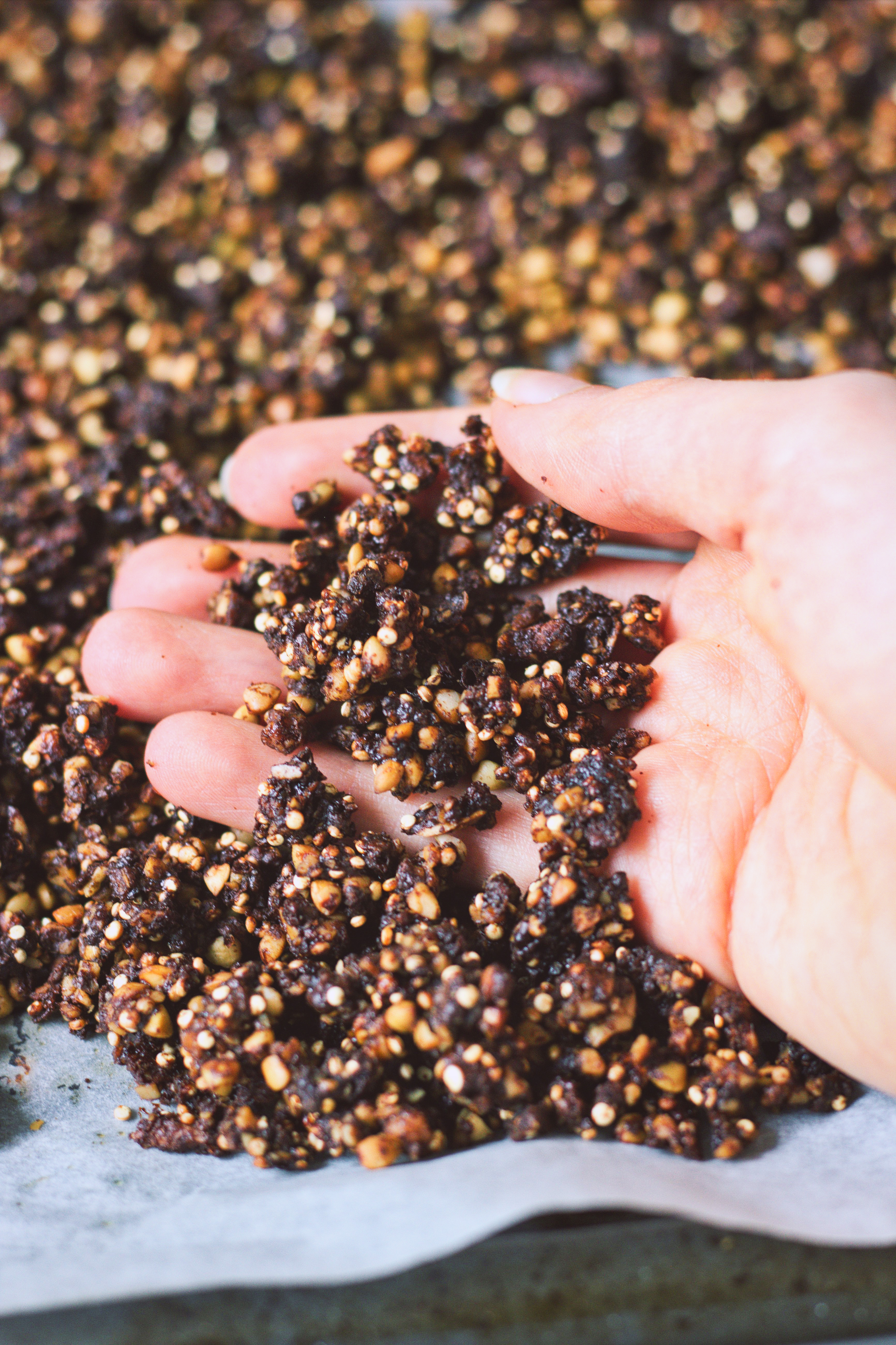 This granola is unintentionally grain-free, refined sugar-free, and comes together in just a food processor: you simply add all the ingredients, pulse, bake it for 30 minutes, and voila! Now you have crunchy, chocolatey granola! My only requirement for this recipe was to include quinoa in the ingredients. You can add uncooked quinoa to granola? Yes, and the result is heavenly chocolatey and crunchy!
The base of this is made with buckwheat and quinoa, followed by some mixed nuts and seeds, and coconut flakes. For flavouring, I added cocoa powder, coconut blossom sugar, maple syrup, and coconut oil for a rich, indulgent taste – so this granola is not oil-free, but it's still really healthy. The oil helps bind everything together and ups the crunch-factor.
This is definitely not as clustery as other granolas – instead of big chunks of nuts or dried fruits, it's made of smaller, crunchy pieces. If you want to try an oil-free clustery granola, you can check out my Spiced Pumpkin Granola! I think each kind has its time to shine, but right now I'm really loving this invention and plan to keep a jar of it in my house at all times for quick breakfasts and snacks!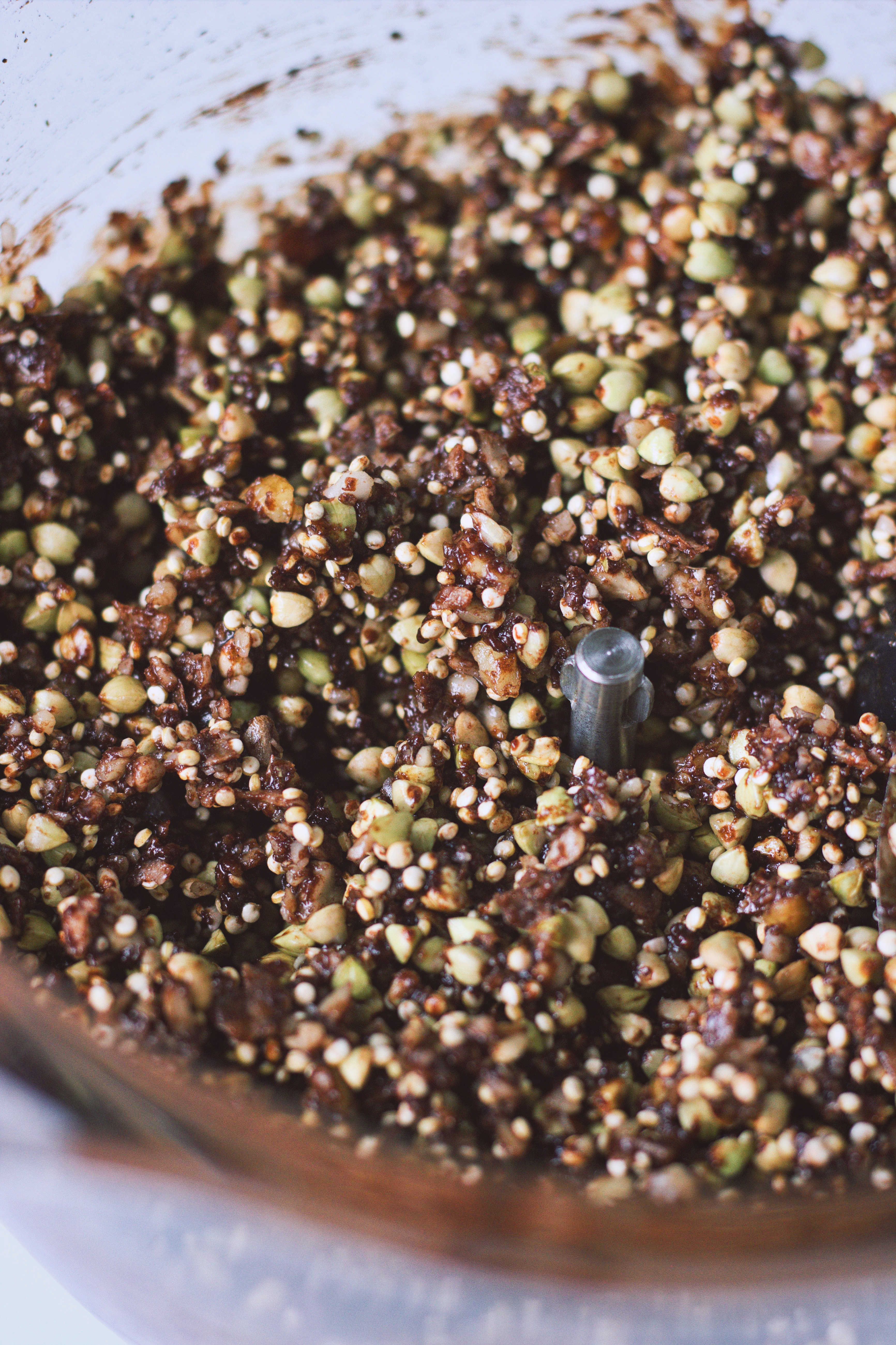 If you'd like, you can even make a cute little tag for your granola jar like I did below! Yes, it's unnecessary, but it only takes 5 minutes, and it's pretty damn cute! To make this, I simply used some carton paper, my favourite gold pen, black ink pen, and some double-sticky tape!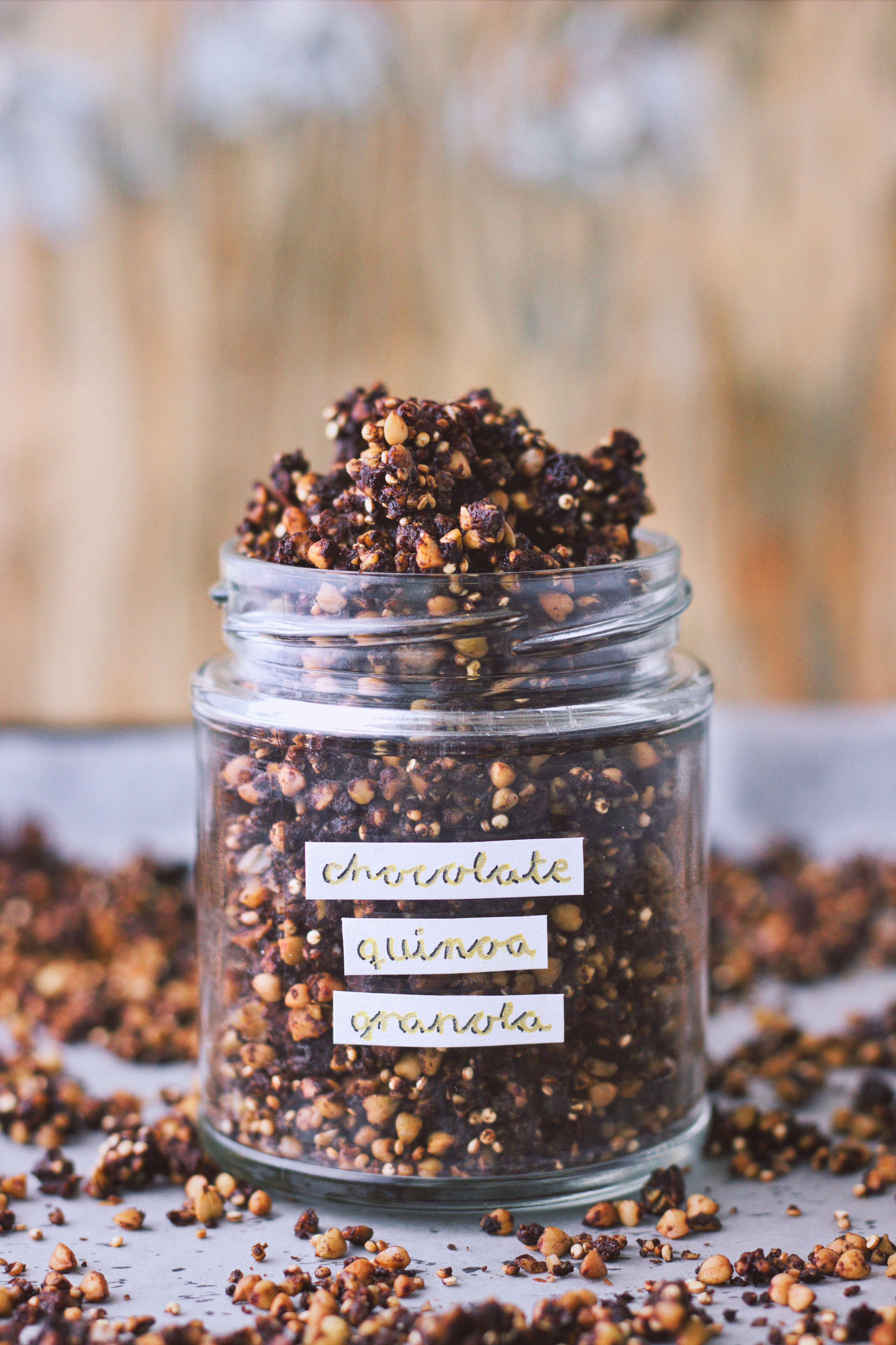 I will admit that it was a struggle to shoot this granola – it doesn't look as good as it tastes, so you're just going to have to trust me on this one. You have to make it! Oh, and as a little bonus: this is also one of those recipes that make your entire house smell like heaven. Chocolate heaven. You're welcome. And, now, let's make granola!
If you decide to try this recipe, don't forget to rate it, leave a comment below, and take a picture of your granola and tag me on Instagram. My profile name is @spirendeveganer. I'd love to hear your thoughts and see your recreations!
Have a nice weekend!
Love, Lea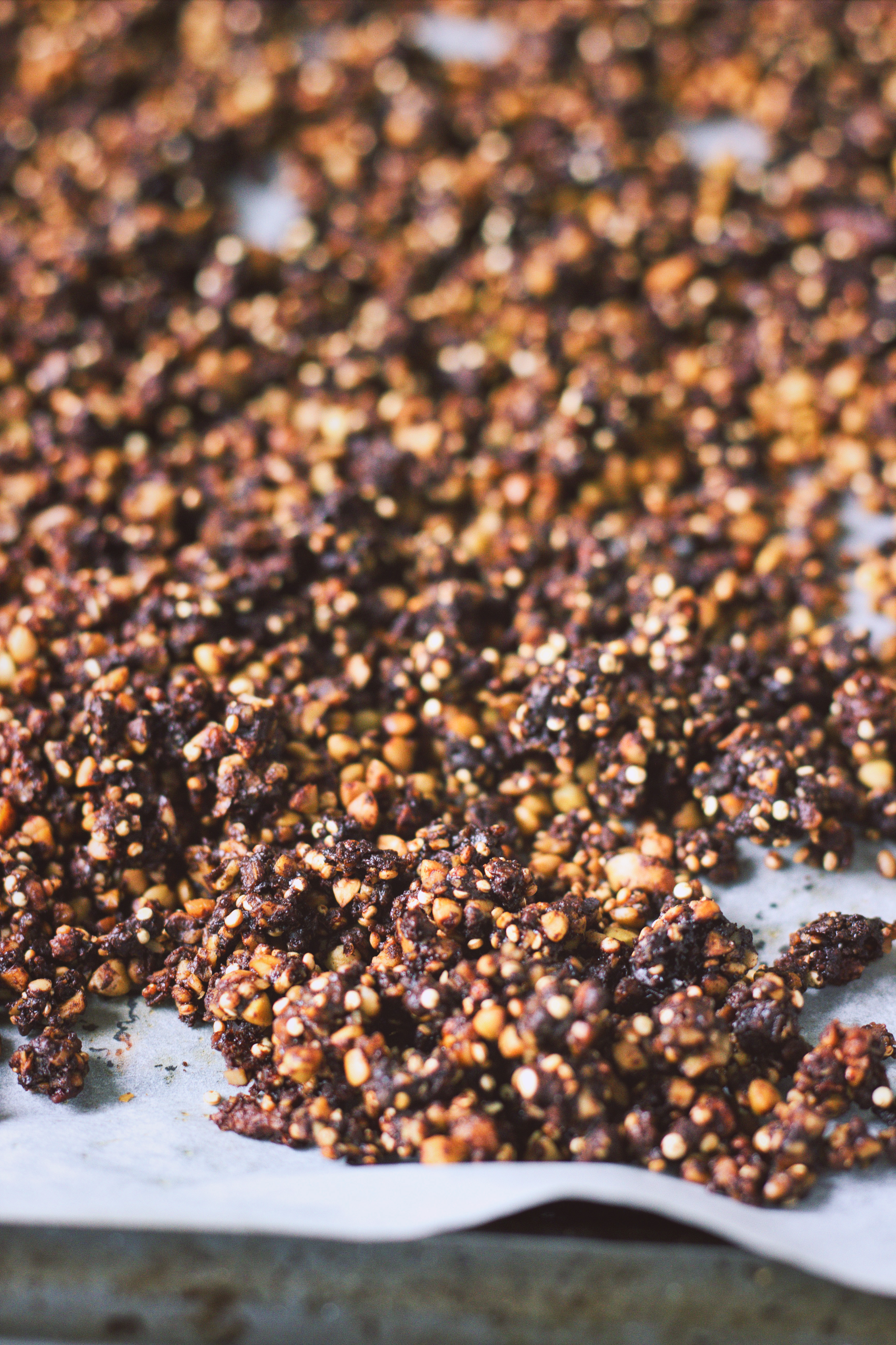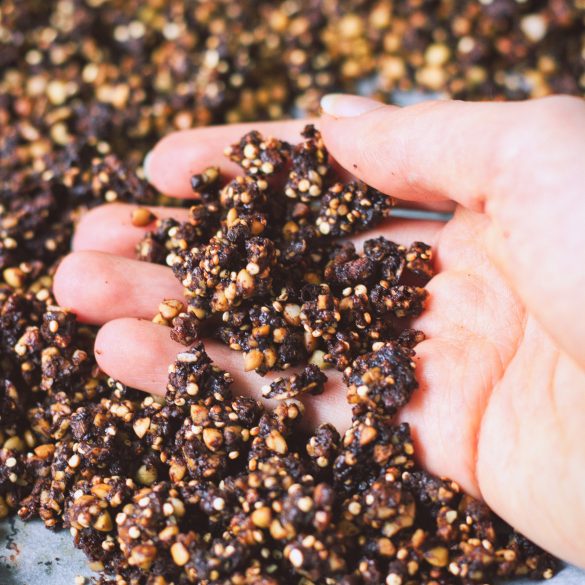 Ingredients
125 g dry buckwheat, 3/5 cup
50 g dry white quinoa, 1/4 cup
75 g nuts and/or seeds of your choice, about 1/2 cup, I use brazil nuts, walnuts, and sunflower seeds
10 g coconut flakes, 1/4 cup
25 g coconut blossom sugar, 2 tbsp
10 g unsweetened cocoa powder, 1.5 tbsp
a pinch of salt
3 tbsp maple syrup
2 tbsp melted coconut oil
Method
Preheat your oven to 175°C (350°F) and line a baking tray with parchment paper.
Place all the ingredients in a food processor and pulse until everything is small-cut and coated in the chocolate mixture. Transfer to the prepared baking tray and bake in the oven for 25-30 minutes, stirring one halfway through. Be careful not to burn the granola as it can be hard to tell when it's done. Once done, remove from the oven and allow to cool completely. The granola will crisp up as it cools.
Use as a topping for your breakfast or eat as is with fruits and non-dairy milk or yoghurt for either breakfast or as a snack.
Store in a jar or airtight container for up to 1 month.