Pumpkin Pie Spice – everyone's favourite autumn spice mix, featuring the ever so lovely cinnamon and 5 other warming spices!
Today I'm sharing how simply you can make pumpkin pie spice yourself and add a hint of autumn to any of your food creations! Pumpkin pie spice might be very common in certain parts of the world, but Denmark is still not reached the level of ~basicness~ to sell it in most grocery stores. I was wondering what all the fuss was about pumpkin pie spice, so I decided to make it and see for myself!
I've yet to make an actual pumpkin pie with it, but, I've been adding it to some of my breakfasts for an autumn ~vibe~, and I really like it. Get creative because this stuff tastes good in pretty much anything! Oatmeal, overnight oats, smoothies, chia pudding, pumpkin bread, you name it!!
Pumpkin pie stuff aside, a little over a week ago we got a new addition to the family. At the start of September, one of my guinea pigs passed away, and now we got my other piggie a new friend: say hi to Sally! She's a little cutie with black and orange curly locks, currently just 1 month and 2 weeks old!
Reasons to make DIY Pumpkin Pie Spice
I really hope you try this infamous spice because it is:
super, super simple to make.
keeps pretty much forever.
perfect for adding a hint of autumn to any sweet recipe.
essential to make my luscious Pumpkin Pie Shake!!!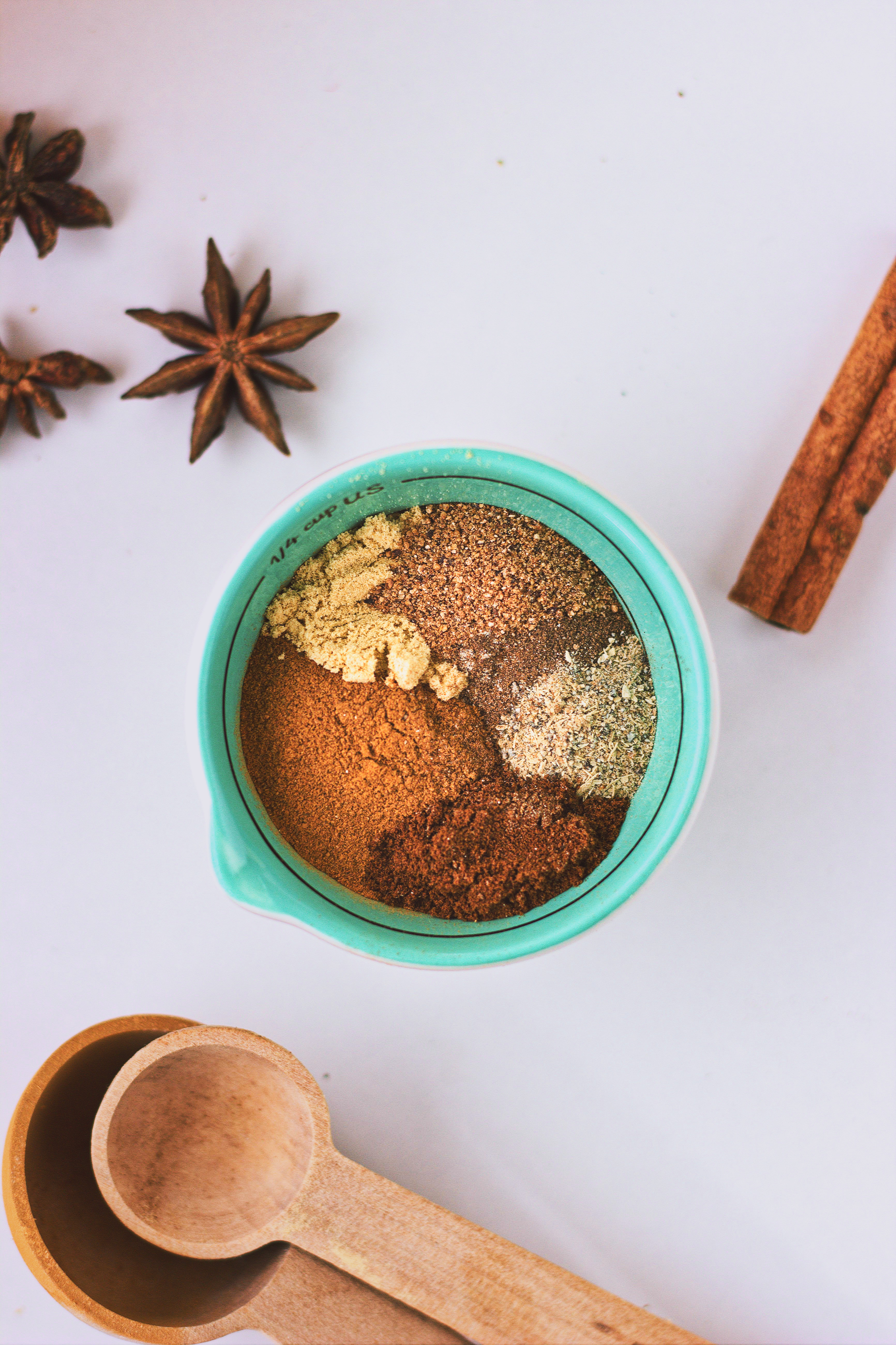 Looking for recipes to use pumpkin pie spice in?
I'm excited to create more recipes with this spice, but right now I have 2 delicious ones you can start with:
I'd love to hear from you!
If you try this DIY Pumpkin Pie Spice, let me know what you think about it. Rate the recipe, leave a comment below, and take a picture of your spice mix, and maybe even what you make with it, and tag me on Instagram. My profile name is @spirendeveganer. I'd love to hear your thoughts and see your creations!
Love, Lea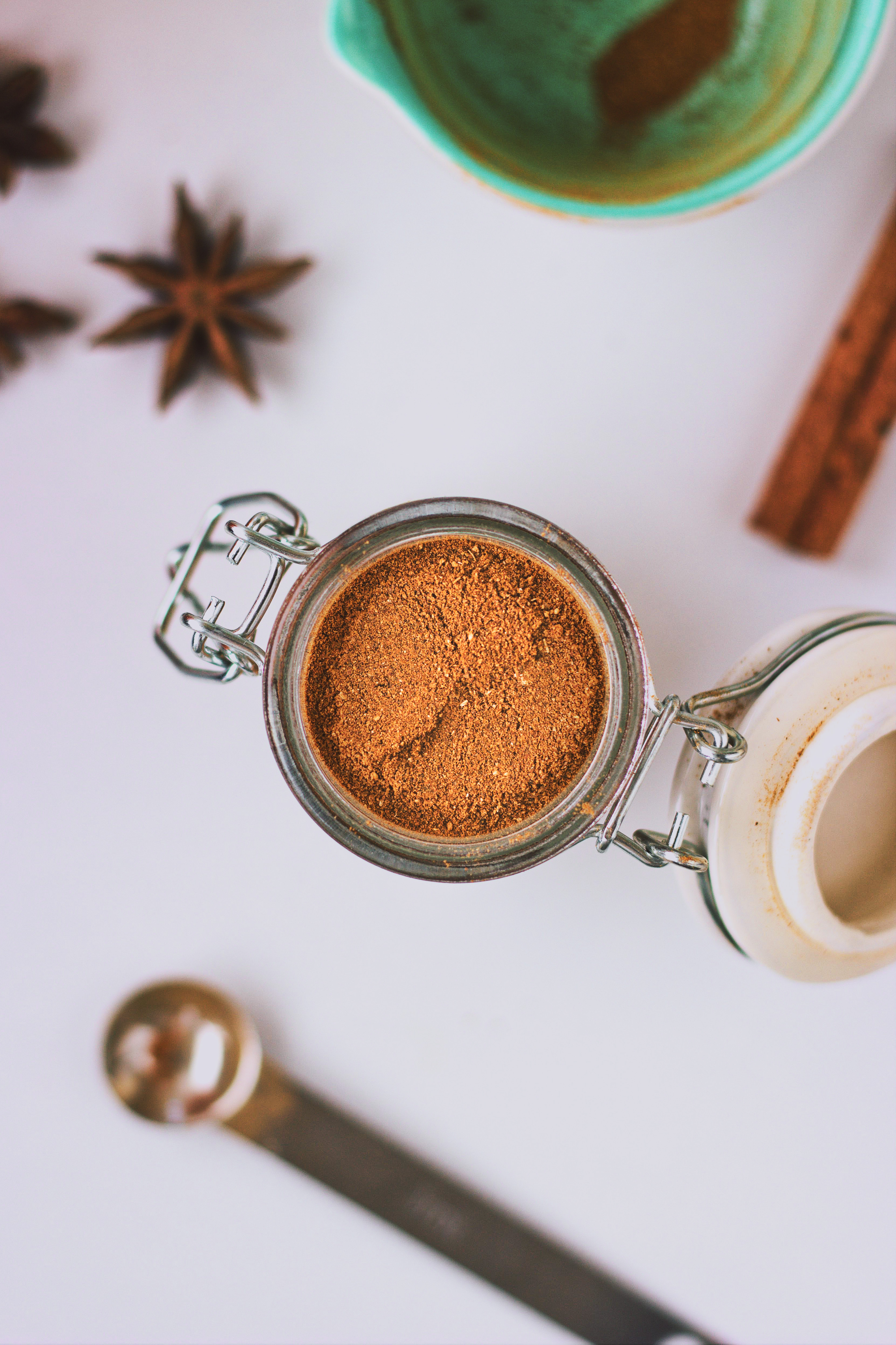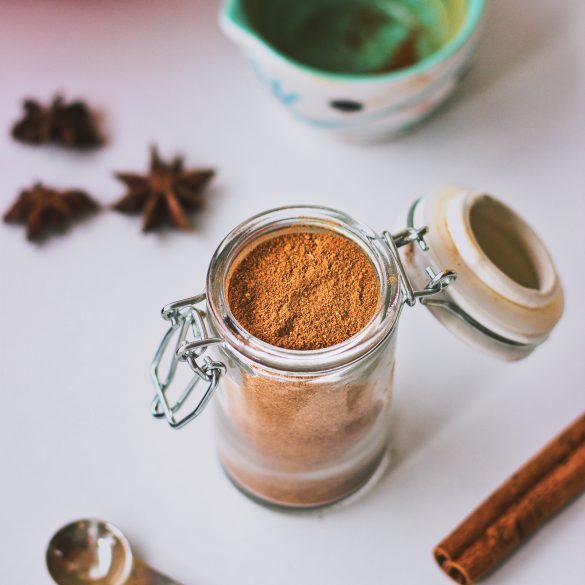 Ingredients
2 tbsp ground cinnamon

1 tsp ground ginger

1 tsp ground nutmeg

1/2 tsp ground all-spice

1/2 tsp ground cardamom

1/2 tsp ground cloves
Method
Place all the ingredients in a small sealable jar or container and combine. Keeps indefinitely.