A great autumn dinner staple, this easy 30-minute minestrone features lots of hearty vegetables, butter beans, and tender butternut squash for an autumn twist.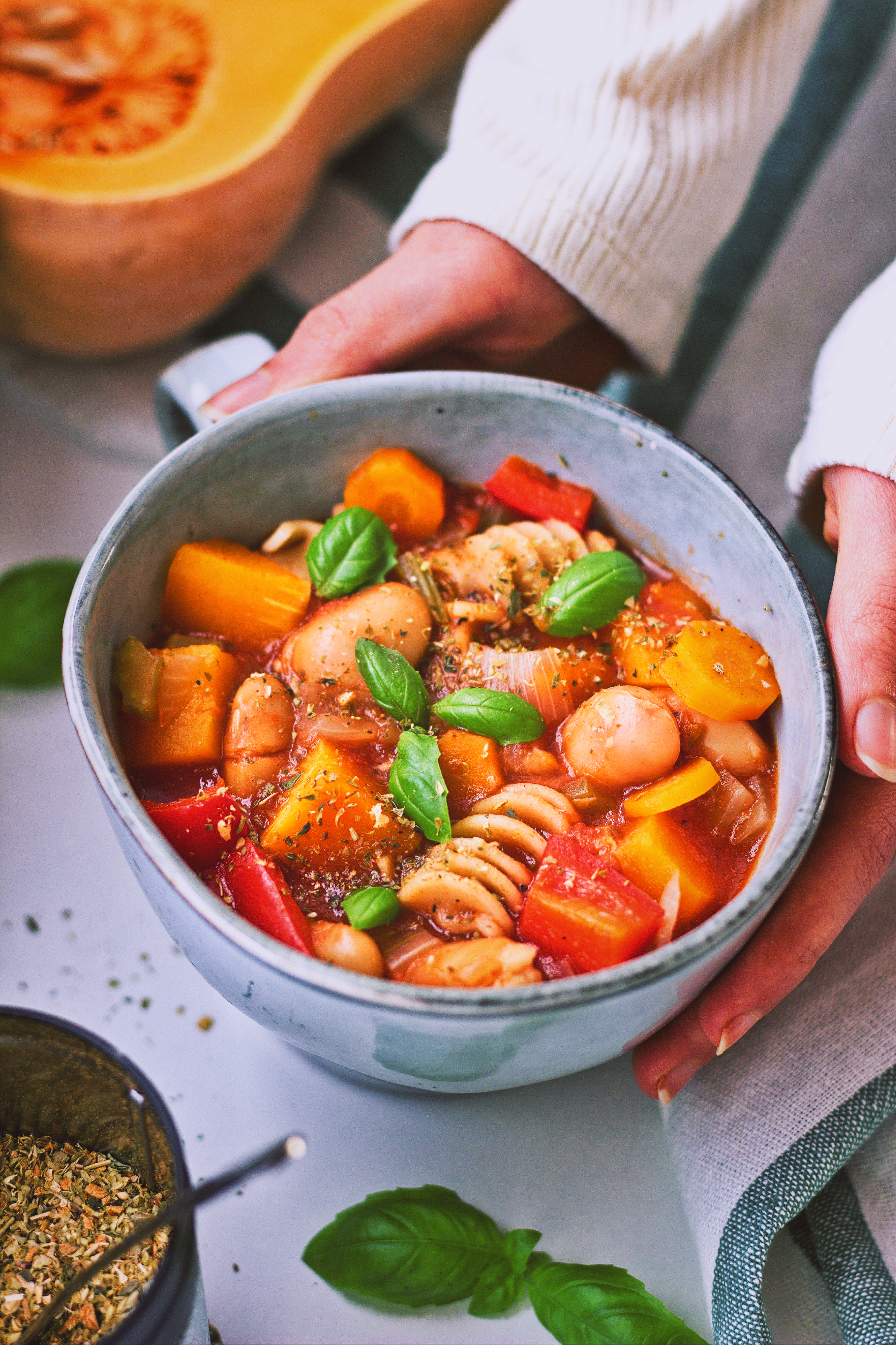 We are slowly entering what some people would call "soup season". Minestrone is a classic soup loved by most and this autumn version is no different! Both easy and flavourful, this could quickly become your new fave autumn dinner!!
As the temperature continues dropping, I've been enjoying lots of chilies, curries, stews, and soups, and that's how I came up with this minestrone. I was originally going to call it "Butternut Squash & Butter Bean Minestrone", but that did seem like too much to swallow, with two butter's. Butternut squash is one of my favourite autumn vegetables: it's filled with vitamins and minerals, low in calories, and really versatile. I have some other ideas for recipes featuring it, and since I'm currently on my autumn break, I've had time to do some recipe-testing and just relax.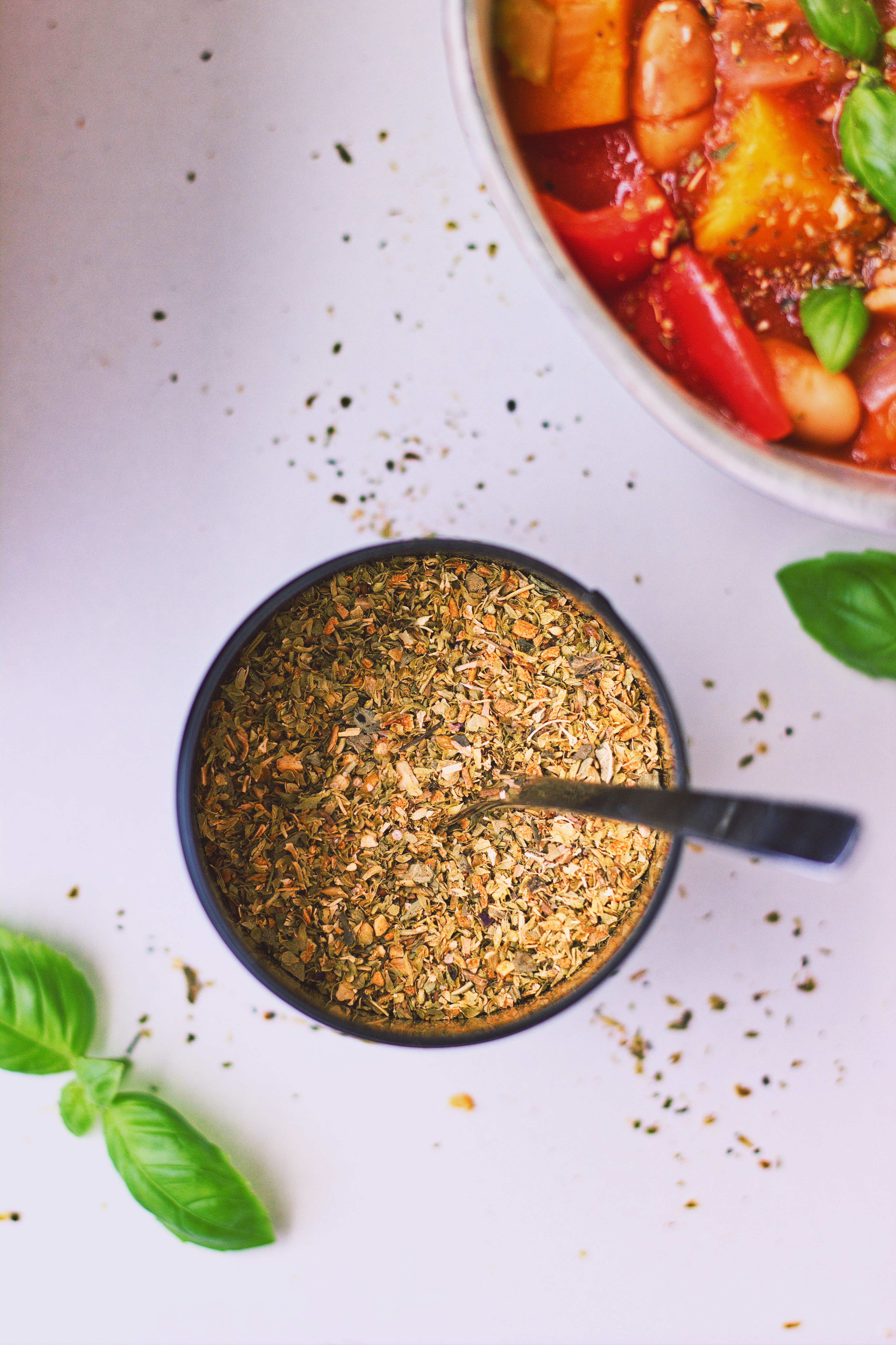 This week I've been to two lovely restaurants I want to give a shoutout. Monday I went to Stacy's Diner in Køge where I could enjoy a tasty vegan burger, while my non-vegan family had whatever they'd like. Stacy's Diner not only has two vegan burger options (I've tried and would recommend both!), they also serve VEGAN milkshakes with your choice of vanilla, strawberry, or chocolate flavour.
Wednesday, we went to visit my oldest cousin who moved to Copenhagen last year to study. We finally got a tour of her room, and then we went to Kaf – the 1st vegan baker's confectionary in Denmark – and had cheesecakes! I had a slice of a pecan pie cheesecake, and everyone agreed mine was the best. All I can say is you need to stop by Kaf and get yourself something (anything) from them. And remember Wednesday is DONUT DAY!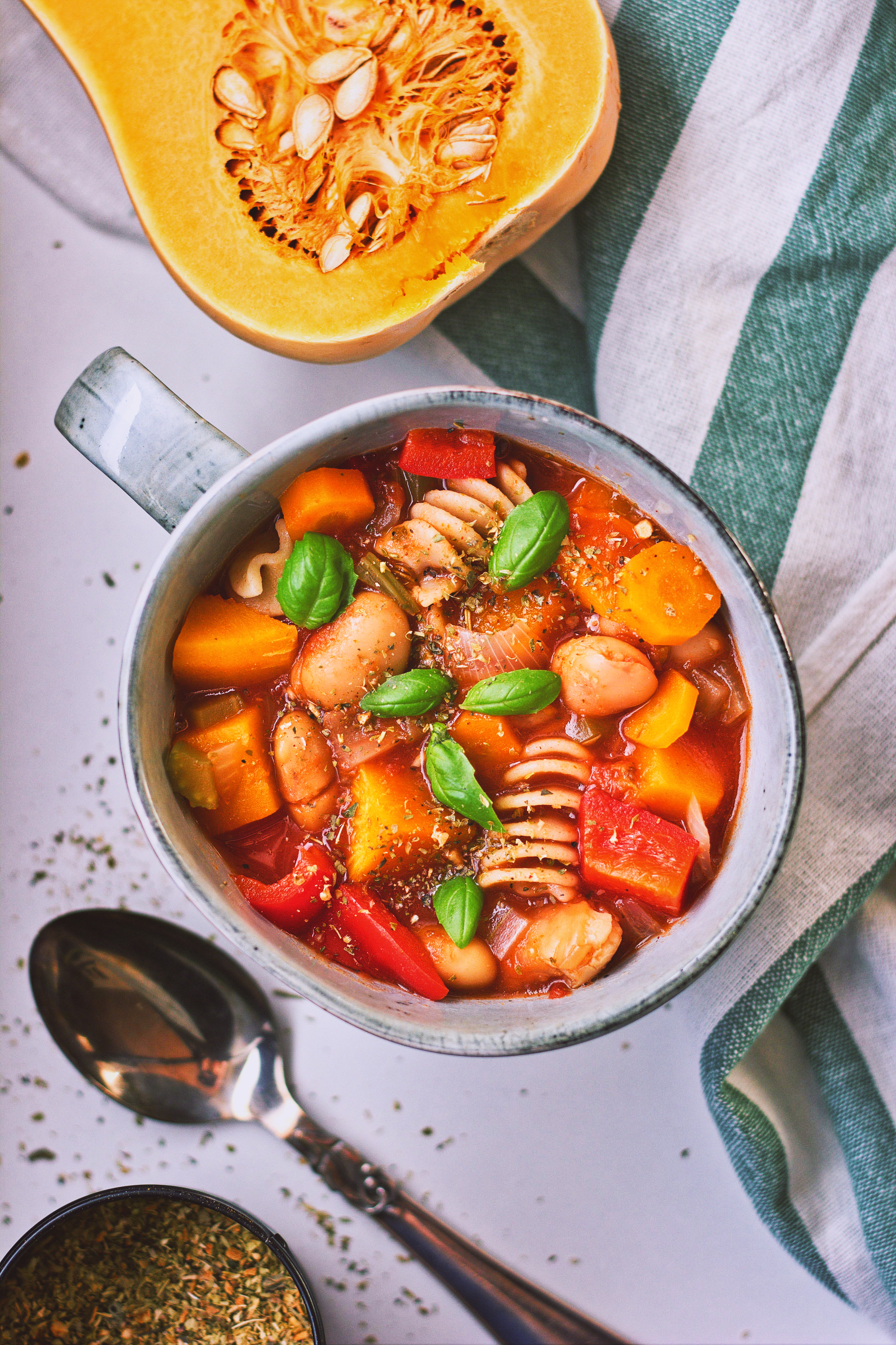 Back to the recipe: you can serve this with any pasta you like: regular wheat, GF if you need that, or lentil pasta for even more protein, and you can have it with a side of crusty bread if that's your style. I was unsure of how to make this soup look appetising, but with a few basil leaves, I think it's pretty presentable. You can never go wrong with a bowl of warming soup on a chilly autumn night!!!
Looking for more meals with butternut squash? Check out my other soup with butternut squash & potato, creamy and comforting Butternut Squash Fettuccine, or fresh Roasted Butternut Squash with Kale Salad Filling!!
If you try this minestrone, let me know what you think about it. Rate the recipe, leave a comment below, and take a picture of your minestrone and tag me on Instagram. My profile name is @spirendeveganer. I'd love to hear from you and see your creations!
Love, Lea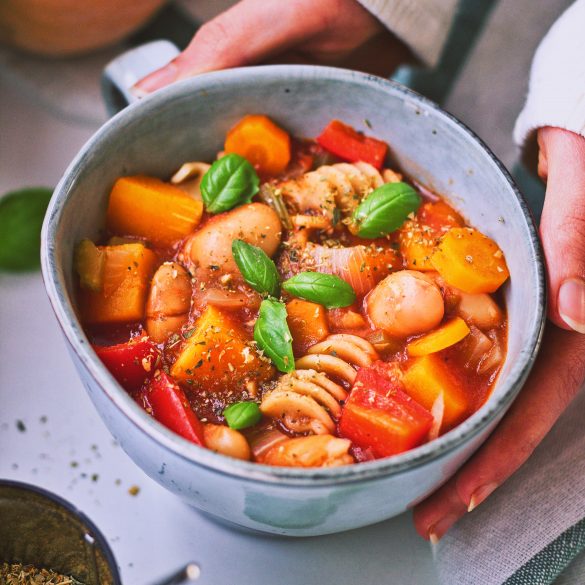 Ingredients
3 servings your fave uncooked small-cut wheat, GF, or lentil pasta (I use whole-wheat fusilli)

1 yellow onion

2 cloves garlic

1/2 butternut squash, peeled and cut into bite-sized pieces ~300 g/~2 + 1/2 cup

2 stalks celery, finely chopped

1 red pepper, chopped

2 carrots, chopped

2 tsp Italian seasoning or mixed dried herbs

2-3 tbsp tomato paste

1 (400 g/14 oz) can diced tomatoes

1 (400 g/14 oz) can butter beans, with brine

250-500 ml vegetable stock, 1-2 cups

fresh basil or parsley, chopped (optional)

spinach or chopped kale (optional)

salt and pepper
Method
Cook the pasta according to package instructions. Make as much as you need for 3 servings. I usually make 150 g. Once done, drain and set aside until ready to eat.
Sauté the onion and garlic in water or vegetable oil in a large pot for 2-3 minutes until starting to become soft and translucent. Add the butternut squash, pepper, carrots, and Italian seasoning, stir everything together, and cook for another 4-5 minutes to soften the vegetables.
Add the tomato paste, diced tomatoes, butter beans (with brine), and vegetable stock and bring it to a boil. Add more or less vegetable stock depending on how much stock you'd like. Reduce the heat to low and let it simmer for 15-20 minutes until the butternut squash is tender.
Stir in the fresh basil and spinach and cook for another minute until wilted. Taste and adjust flavourings to taste, adding more tomato paste for tomato flavour or basil for herbiness. Season with salt and pepper.
To serve, place cooked pasta in the bottom of a bowl (or enormous mug), spoon the soup over, and top with, for example, fresh basil.
Store soup and pasta separately to prevent the pasta from getting soggy. Store both in the fridge for up to 3-4 days or the soup in the freezer for up to 2-3 months.