This is arguably the easiest and quickest jam recipe ever–nothing can beat a jam made with only two ingredients in fifteen minutes! It's nice, thick, and perfect for spreading on your breakfast toast, scones, cookies or even a birthday cake to add something fresh and fruity. Chia seeds are little tiny food superheroes! It's honestly astonishing what you can do with them!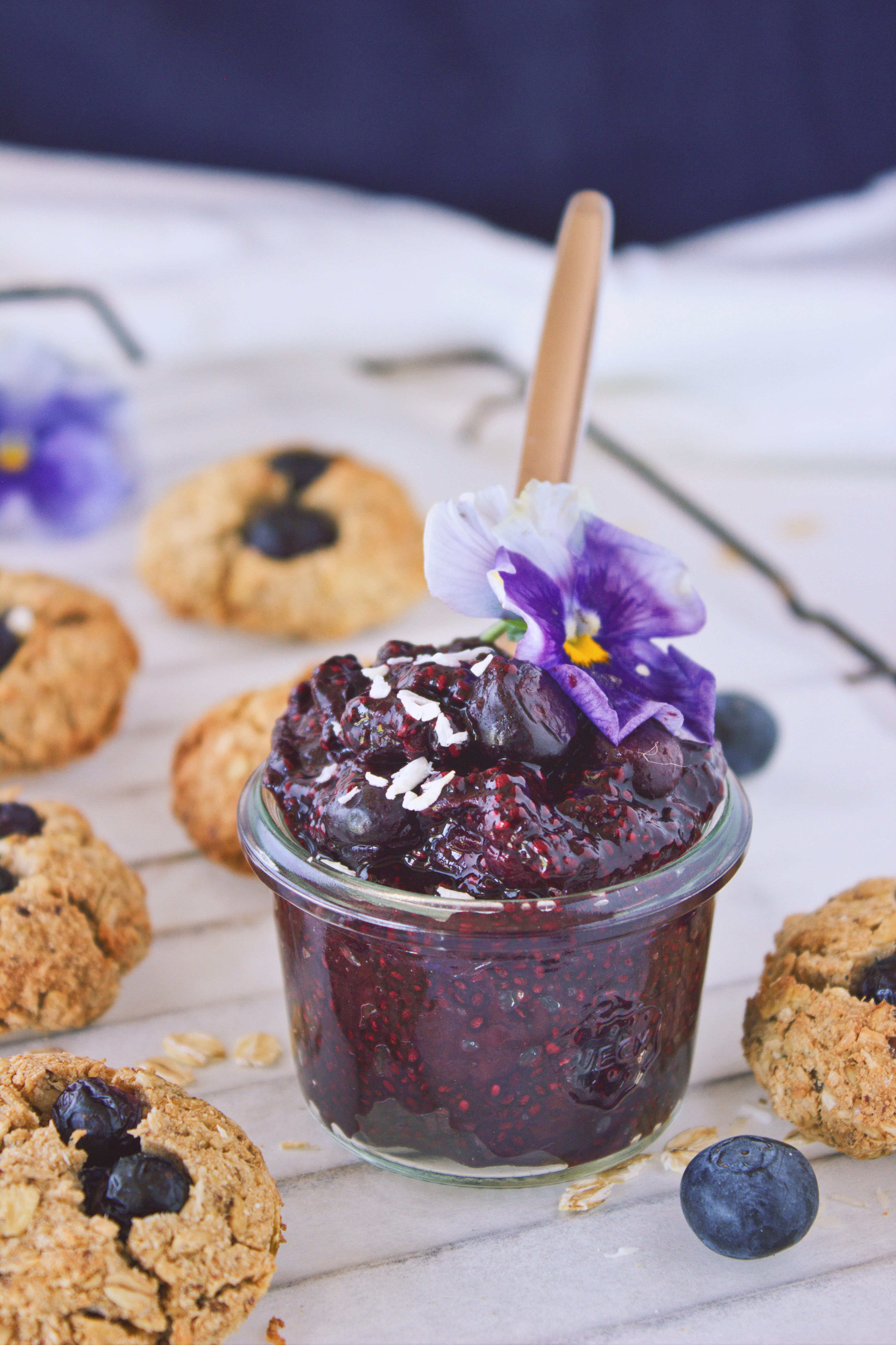 Okay, Sprouts, so this is a very simple recipe, but simple recipes need a place, too. No recipe discrimination on this blog. We take them in no matter how complicated or straight-forward they are.
To make this jam, you basically just cook some frozen blueberries and allow them to release all those lovely juices, then you mix them with chia seeds, chill for ten minutes, and BAM. You have your delicious jam. Chia seeds gel up wonderfully and make this actually resemble jam. It's like chia seed pudding, but with fruit instead of mylk.
Last week I shared my Coconut Blueberry Oat Cookies which, if you haven't seen, yet, you should totally check out because those and this jam go hand-in-hand. They're a match made in heaven.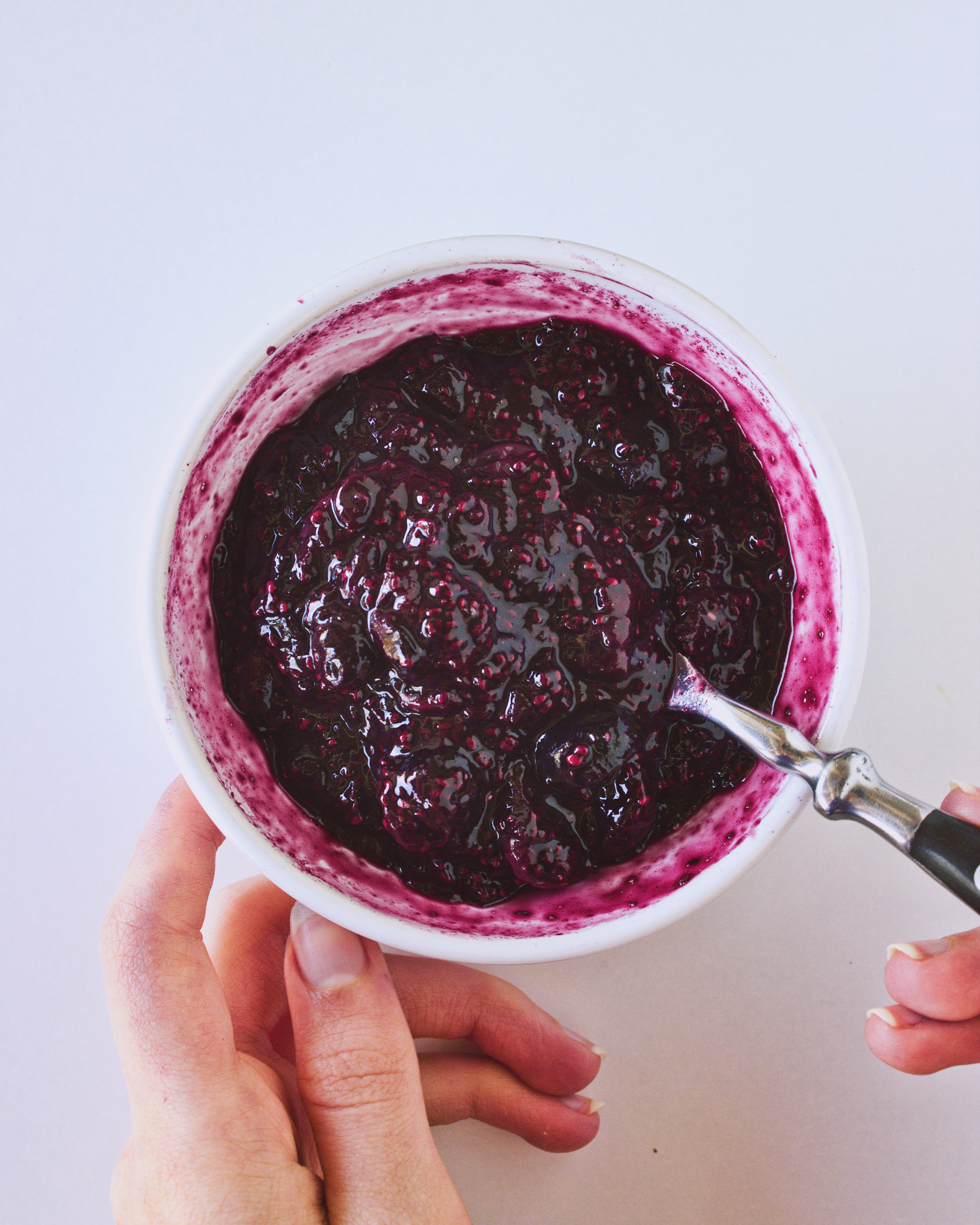 Honestly, there's not much more to say about this recipe, so let's talk about something non-food related: it's my birthday in two days, on the 12th of May. I'm turning 16. Kind of a bummer for my mum since it's also Mother's Day, but that's not my twin brother's or my fault…
I'm hoping to get a new lens for my camera, but if I don't, I might buy it for myself. I say might because I'm very cheap, and I like to say that I need time to recover after making a purchase, even though I have a decent amount of money saved up (could be because I rarely use them). After buying a lens, I'd probably need a good 6 months for recovering, but it'd be worth it!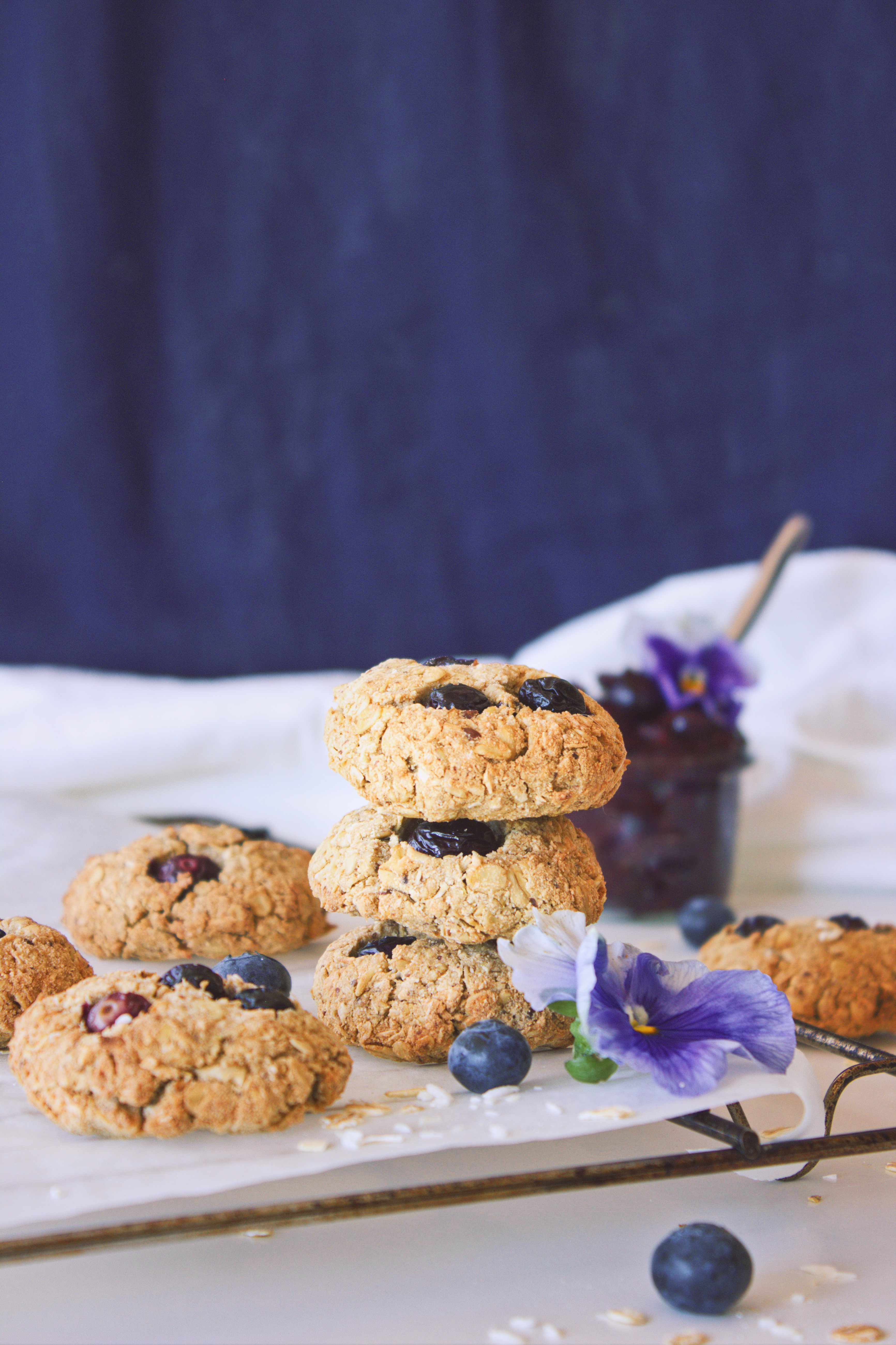 If you're looking for another condiment to smother on your breakfast, check out my Vanilla Sauce!
If you decide to try this recipe, let me know what you think about it. Rate it, leave a comment below, and take a picture of your jam and tag me on Instagram. My profile name is @spirendeveganer. I'd love to hear your thoughts and see your creation!
I'll see you next week!
Love, Lea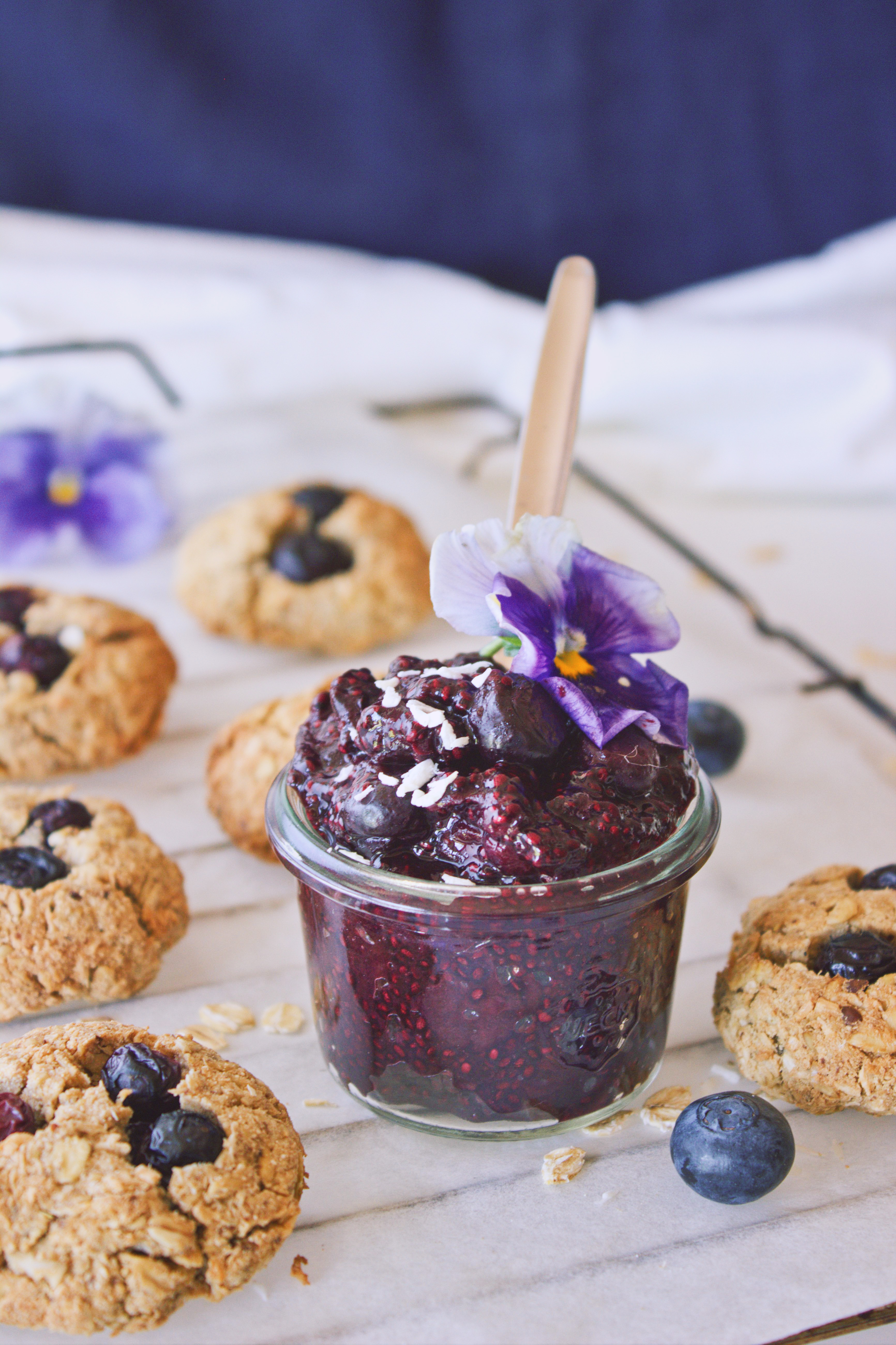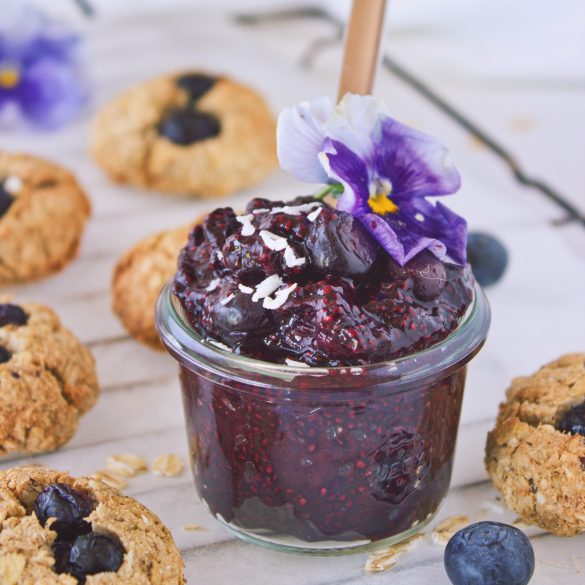 Ingredients
250 g frozen blueberries
3 tbsp chia seeds
1-2 tbsp coconut blossom sugar, optional
Method
In a small pot, gently thaw the blueberries over medium heat until soft and they have released their juices. Remove from the heat and mash with a fork. You can mash them as finely or roughly as you'd like. Transfer to a glass jar and mix in the chia seeds and coconut blossom sugar, if using. Close the lid and refrigerate for at least 10 minutes to set. Use as a spread on toast, buns, or Coconut Blueberry Oat Cookies, as a topping for your breakfast bowl, or as layer for a birthday cake. Keeps in the fridge for up to 3-4 days.