Easy 5-ingredient hummus recipe that, despite being oil-free, has the best creamy consistency. Spread on toast, use on your random buddha bowls, and dip veggie stick and crackers into this plainly delicious hummus – it's so versatile and great to make a batch of and keep in the fridge every week for a convenient creamy condiment.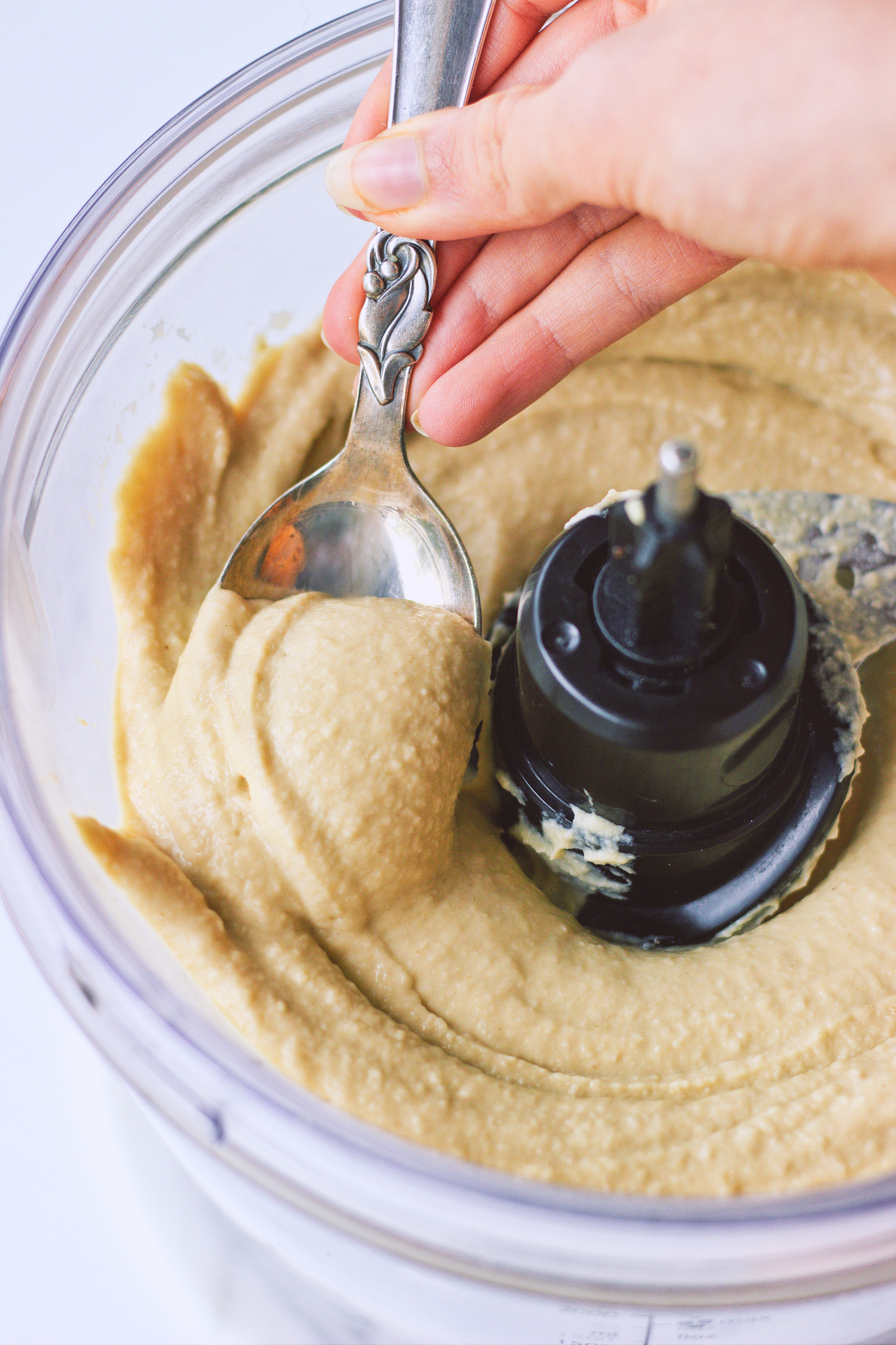 Having been vegan for 2 years now, and blogging for one, it was about time I posted a classic hummus recipe. I was first introduced to hummus when I transitioned to a plant-based diet, and since then I've made it uncountable times because it's so good, and everyone deserves a good hummus recipe in their life.
I have experimented a lot with different hummus recipes, but this one has become my favourite: it's made with minimal ingredients, really easy to make, and quick, too, and despite being completely oil-free, so dang creamy! I know it's gonna be good every time I make this, so that's why it's my go-to!
Chickpeas, garlic, tahini, cumin, and lemon juice goes into your food processor, along with the SECRET INGREDIENT: aquafaba. That's right. The thing most people throw away when making hummus, who would've thought it could make such a great substitute for oil? Then you just start blending, and you have garlicy, creamy hummus in 1 … 2 … 3 …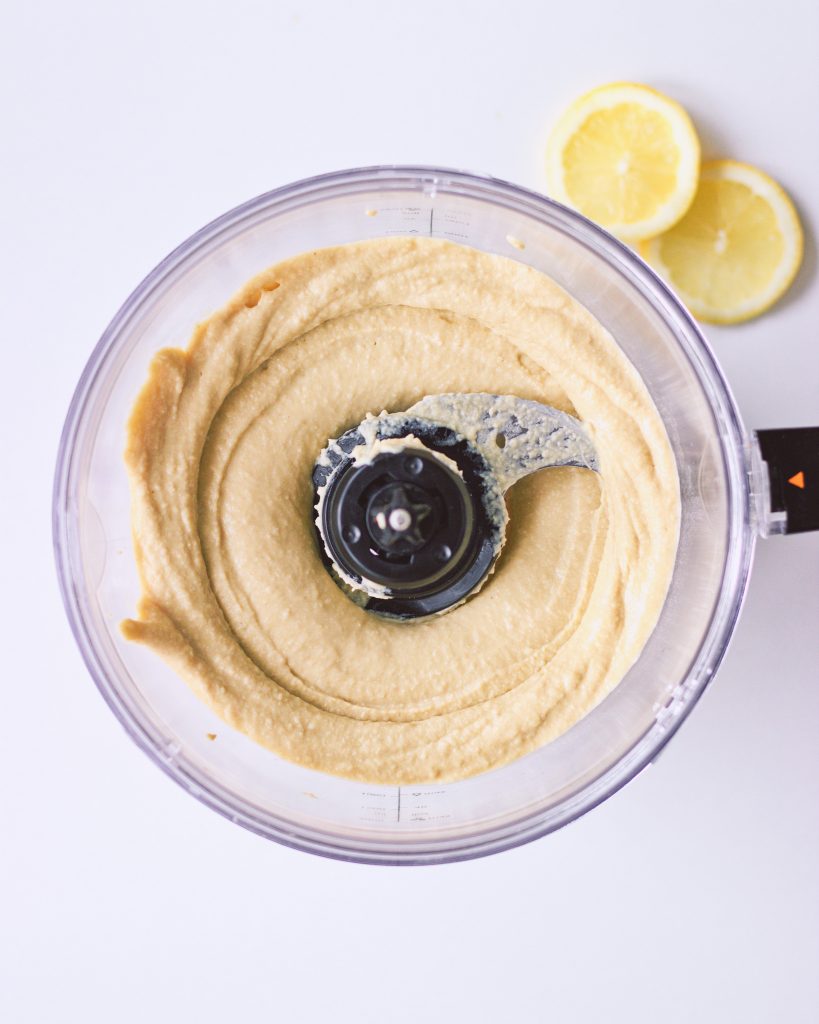 I hope you'll love this recipe as much as I do. If you try it, don't forget to rate it, leave a comment below, and take a picture of your hummus and tag me on Instagram. My profile name is @spirendeveganer. I'd love to hear your thoughts and see your recreations!
Have a lovely weekend!
Love, Lea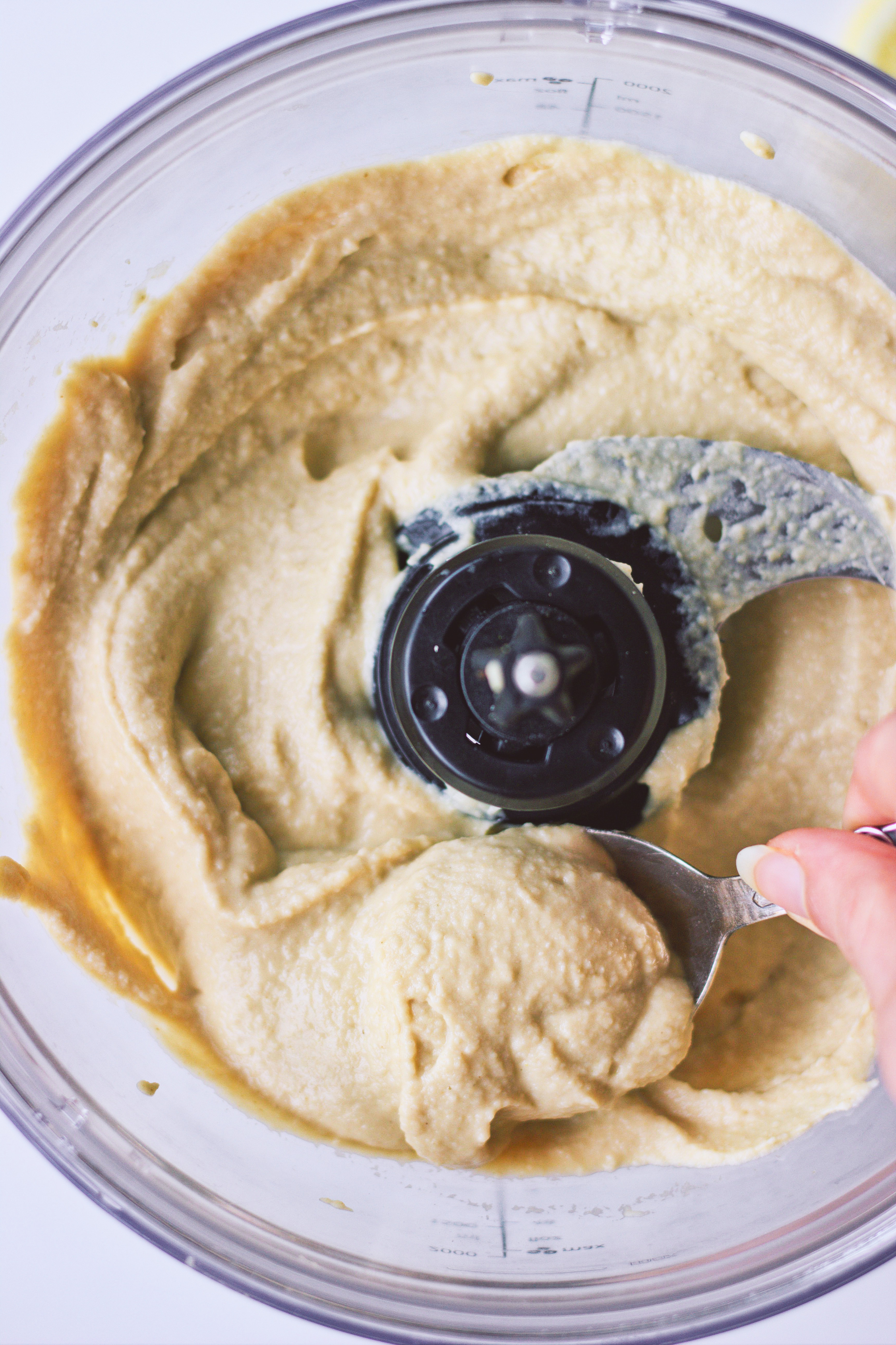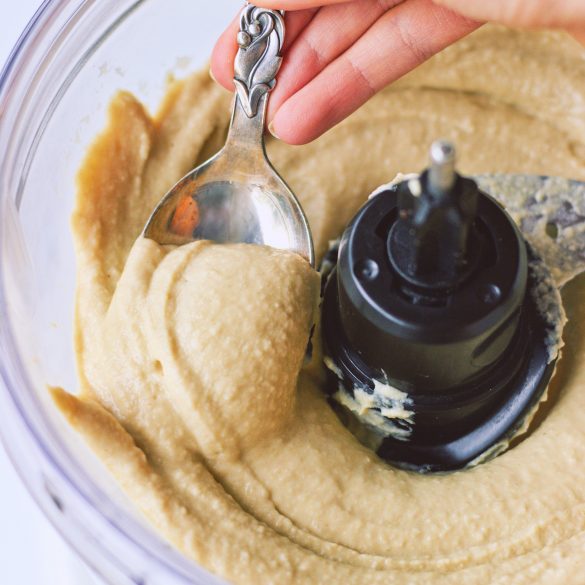 Ingredients
1 400 g/14 oz can chickpeas
2 cloves garlic
2 tbsp tahini
1 tsp ground cumin
1 tbsp lemon juice
Method
Drain the chickpeas and reserve the brine, also known as aquafaba.
Place the chickpeas, garlic, tahini, cumin, and lemon juice in a food processor or blender and process until smooth and creamy. Add aquafaba while blending and adjust the amount to get the consistency you'd like. Transfer to an airtight container.
Use on toast, for dipping vegetables and crackers in, or as a condiment for grain and vegetable bowls or plates. Keeps in the fridge for up to 4-5 days.
Notes
If there's already salt in your can of chickpeas, you don't need to add any more, but if not, you can add salt to taste.