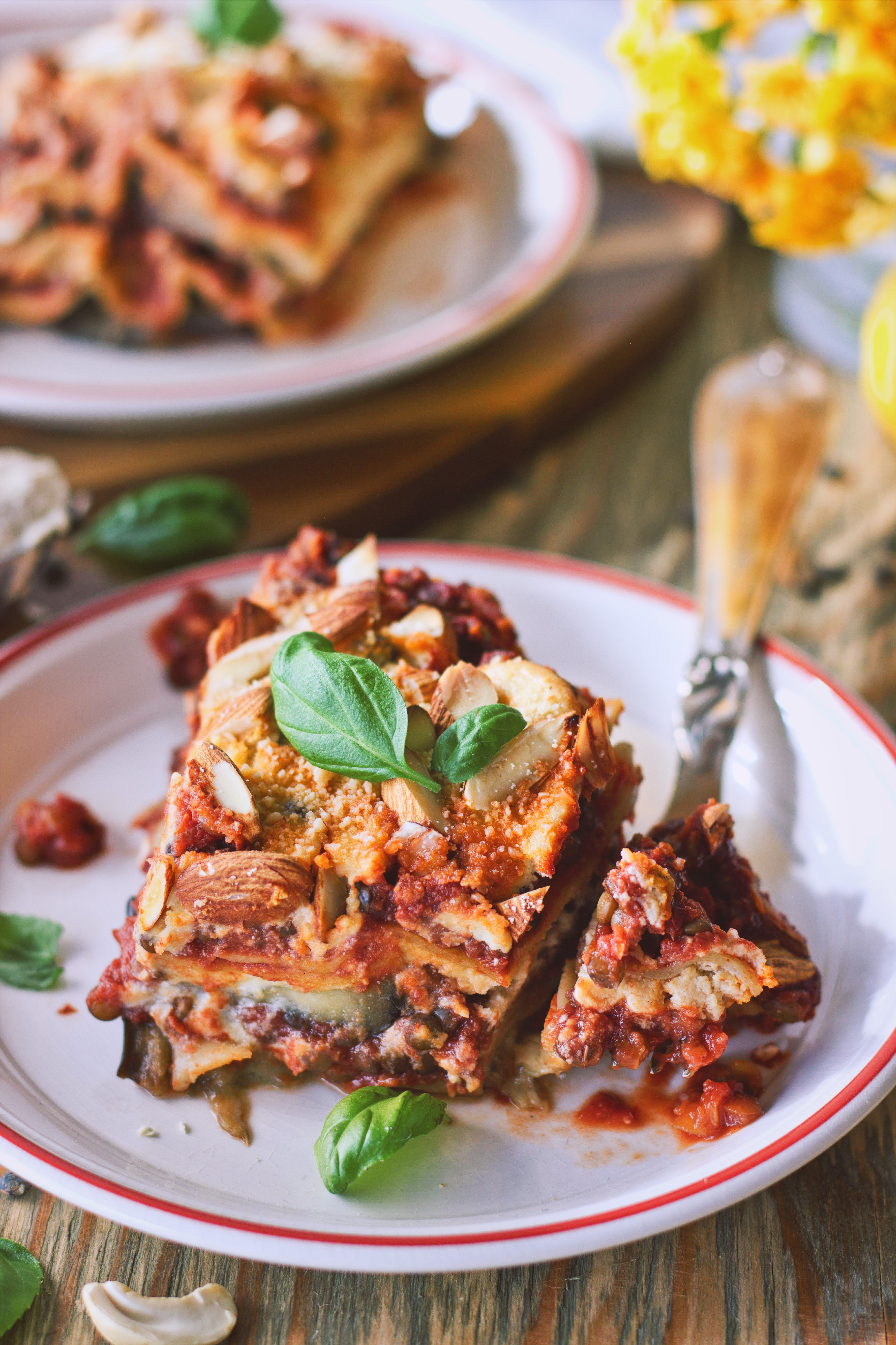 Before I went vegan, my favourite meal was lasagna. And pasta with bolognese. And really anything with pasta. Although a certain someone *cough* my annoying twin brother *cough* liked to tell me what I liked wasn't real lasagna because we didn't use lasagna noodles as the pasta, and I would get heated and righteously defend the *delicious* meal (from a box) that I'm sure would make Italians faint. But no one should mess with a lady and her lasagna.
I've always known that you could make vegan lasagna, but because I was used to the boxed kind, so when I went vegan and had to take full responsibility of my diet, I started out by cooking other easier meals–I forgot about making lasagna, and now it had suddenly been almost two years, and I had let that little girl down, who just wanted some damn lasagna!
Then recently I was inspired by one of Minimalist Baker's lasagna recipes and decided to make a lasagna with aubergine myself, and I nailed it on the first try, true story! I don't think I've ever been so proud of myself! Even my mum, who isn't the biggest fan of aubergine, loved it! This is definitely going to be my go-to lasagna recipe from now on!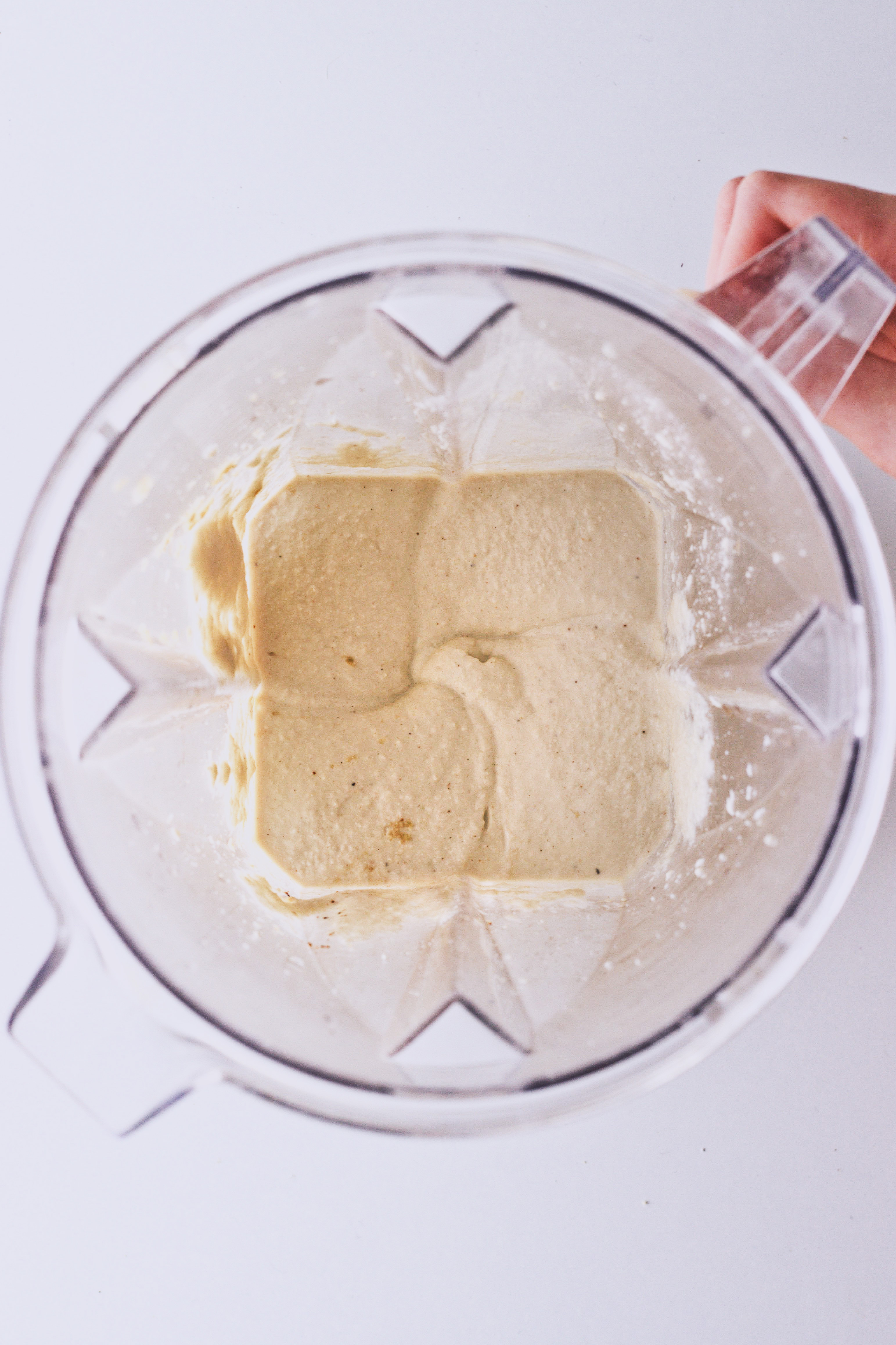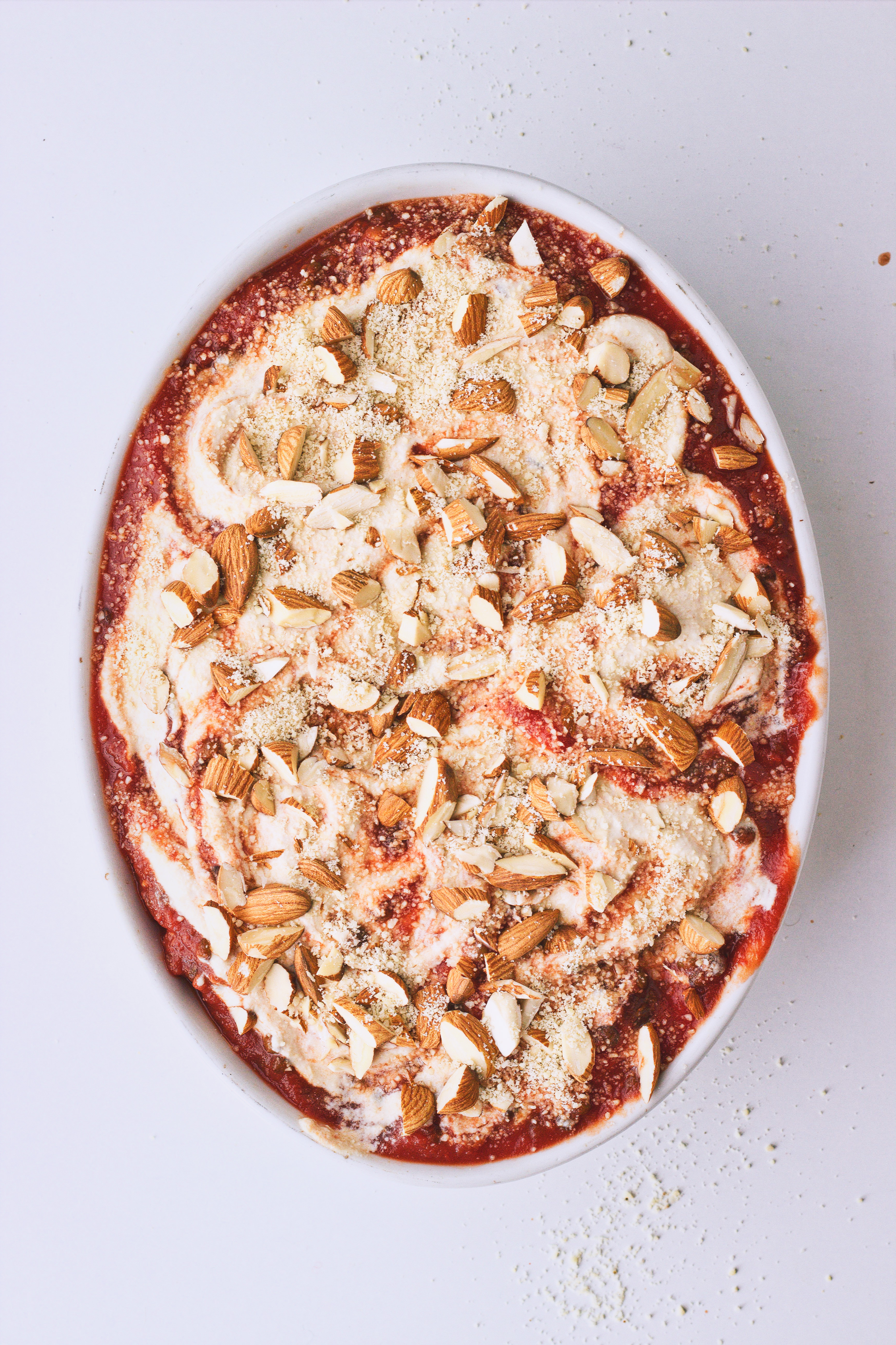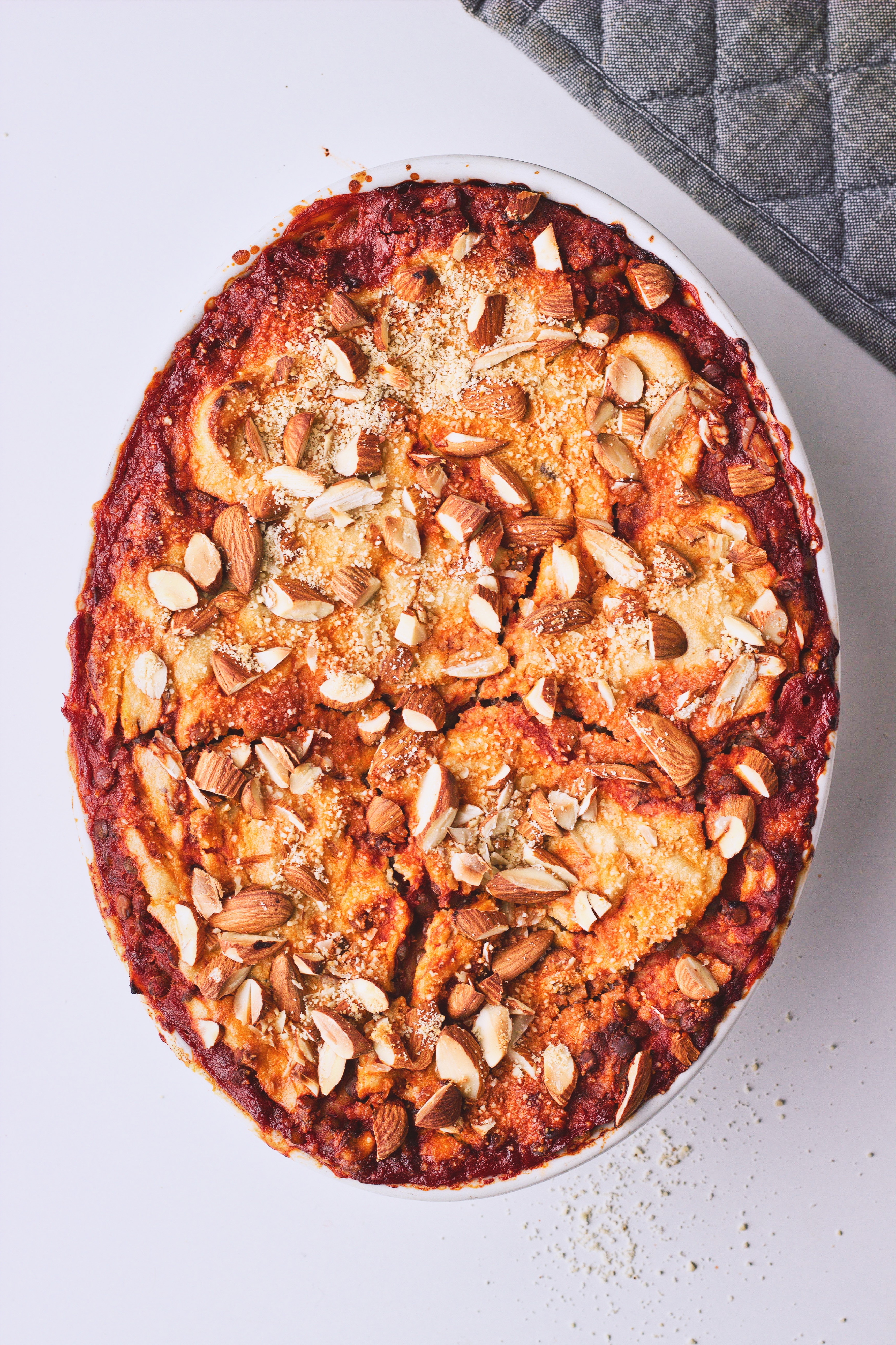 There are many things about this lasagna that makes it so incredibly comforting, a warm hug in the form of pasta heaven: the aubergines which are salted and left to draw out moisture, so that, when baked in the oven, they soften perfectly, the rich, flavourful lentil tomato sauce, and the creamy, garlicky, and so-addicting-you'd-think-it-was-made-with-dairy cashew "cheese"…
But what takes it to the next level is actually the crusty almond top. I've left this step optional, but I highly recommend you sprinkle chopped almonds and almonds over top before baking. The almond meal crips up the top, and the bits of roasted almonds throughout the lasagna are so delicious!
Even if you're not usually an aubergine fan, I guarantee you'll love it in this dish. It's hearty, family and crowd-friendly, and, despite how it might look, so easy and simple to make!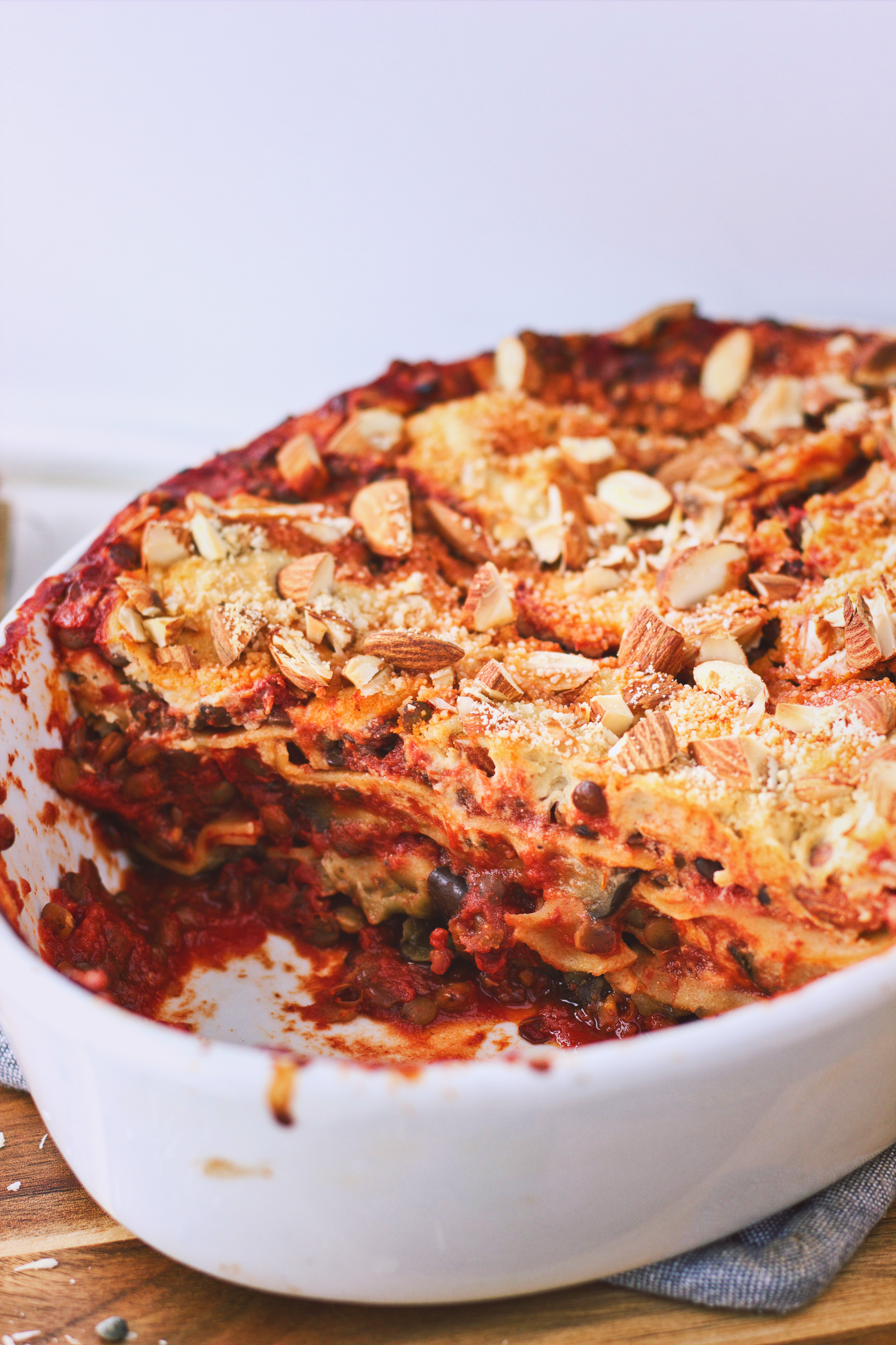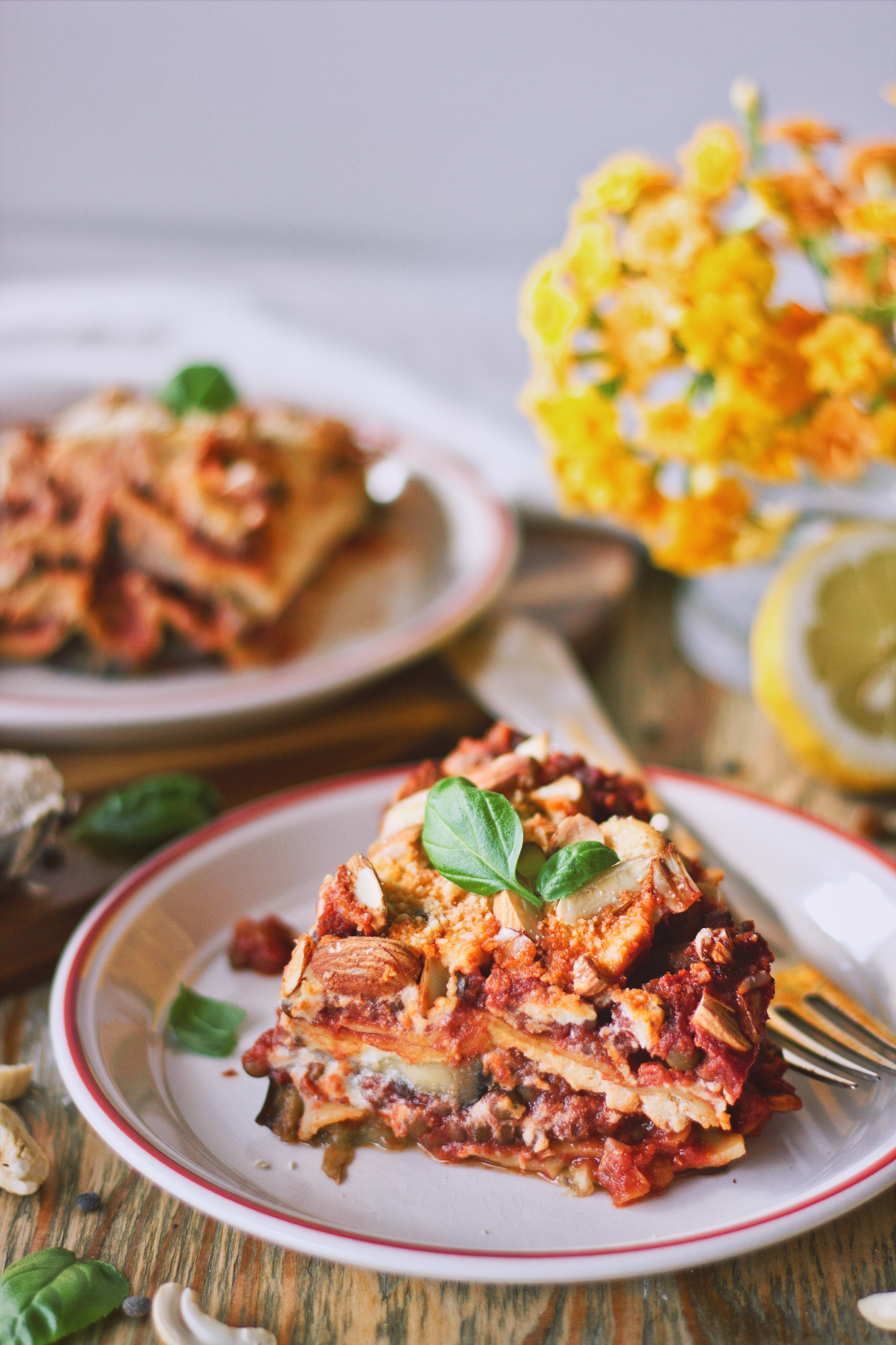 Lasagna layer breakdown
If you're just as confused by all the lasagna layers as I am, here's a breakdown of the individual layers from bottom to top:
sauce
aubergine
pasta
sauce
aubergine
cashew "cheese"
pasta
sauce
cashew "cheese"
almond crust (optional)
As you can tell, there are multiple layers to this lasagna, but it's still made with only 11 ingredients, and the individual elements can be made simultaneously since each of them takes a while to cook, bake, or, in the case of the cashew nuts, soak, so the lasagna should be ready in only a little over an hour.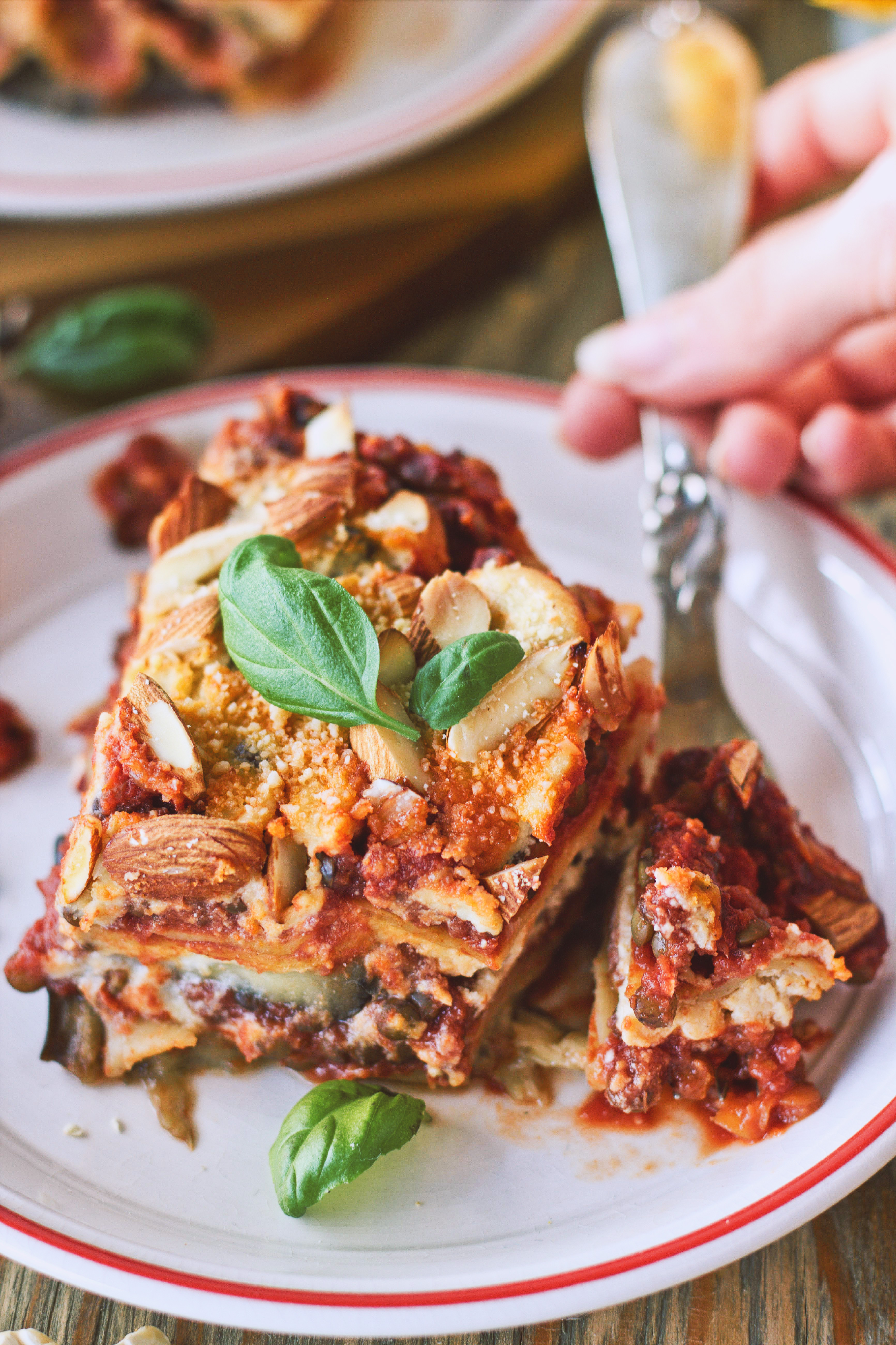 This is actually the first recipe I've shot with my new camera lens, can you tell any difference? When I just got it, I was panicking at first because it's a prime lens, meaning it can't zoom, a feature I used really conveniently with my other lens, but I've absolutely fallen in love with the softness it gives my pictures, and that it doesn't distort the edges of them like my macro lens. And despite what I was expecting, it has actually made shooting easier because it limits my options and forces me to adjust my tripod when I need to get closer to my subject.
If you're looking for more comfort dinners, check out my Sun-Dried Tomato Red Pepper Pasta, Root Vegetable Sweet Potato Shepherd's Pie, and Sweet Yellow Curry with Carrots, Chickpeas, and Cashew Nuts!
But if you try this recipe, let me know what you think about it. Rate it, leave a comment below, and take a picture of your lasagna and tag me on Instagram. My profile name is @spirendeveganer. I'd love to hear your thoughts and see your creation!
Love, Lea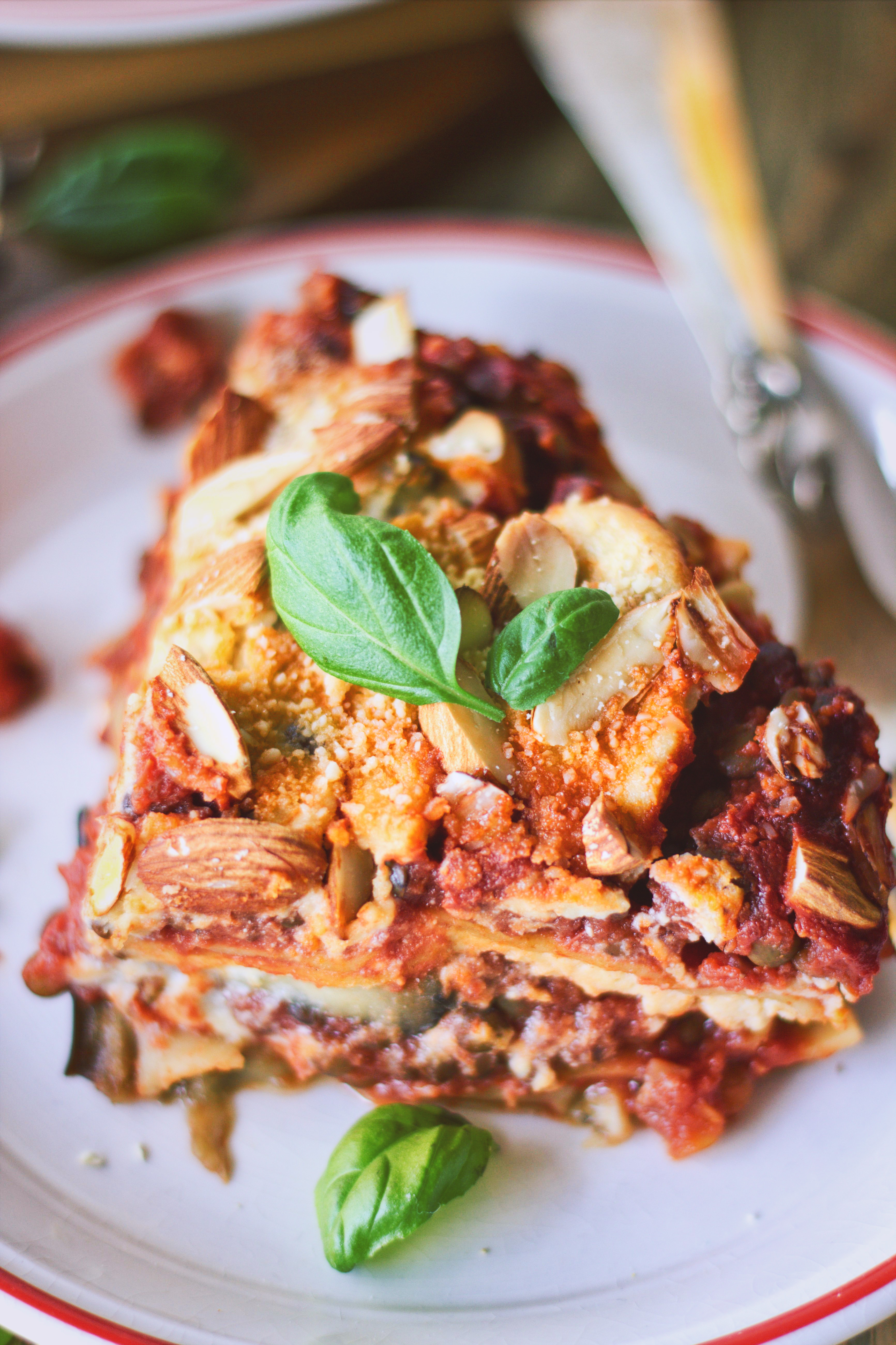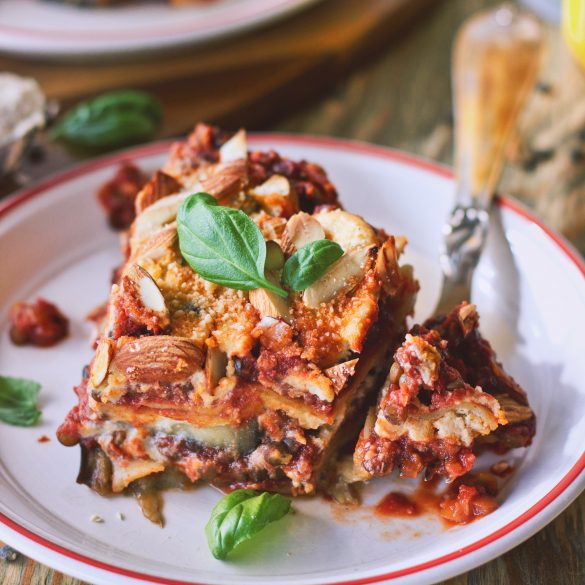 Ingredients
For the Lentil Tomato Sauce:
150 ml dry puy lentils (French green lentils), 3/5 cup

200 ml water, 4/5 ml

680 g/24 oz tomato passatta or marinara, I use Urtekram Tomatoes Passatta
For the Cashew "Cheese":
100 g raw cashew nuts, 4/5 cup

125 g/4 oz firm tofu

2 garlic cloves

3 tbsp nutritional yeast

1/4 tsp ground nutmeg

1/4 tsp fine salt

1.5 tbsp lemon juice

1 tsp apple cider vinegar

125 ml water, 1/2 cup
Remaining Ingredients:
2 aubergines

1-2 tbsp fine salt

dry whole-wheat lasagna pasta sheets

45 g almonds, roughly chopped, for topping, optional

almond meal, for topping, optional
Method
Preheat your oven to 200°C (400°F).
Place the cashew nuts in a small bowl and cover with water. Set aside until you're ready to make the cashew "cheese".
Place the lentils and water in a small pot and bring to a boil. Reduce the heat to low and let it cook for about 15 minutes or until almost cooked, then stir in the tomato passatta and turn off the heat.
While the lentils are cooking, cut the aubergines into 1 cm/0.5" slices and place in a large colander. You should have 8-10 slices. Sprinkle over the salt and let it sit for about 10 minutes or until wet. You don't need to do this, but it will draw out moisture from the aubergines and soften them, so I recommend it.
After 10 minutes, rinse excess salt off the aubergines and place on a lined baking tray. Bake in the oven for 12-15 minutes until soft and slightly browned.
While the aubergines are baking, make the cashew "cheese": place all the ingredients in a blender and blend until smooth and creamy.
Once all the elements are done, assemble the lasagna: place 2-3 large spoonfuls lentil tomato sauce at the bottom of a baking dish, then arrange half of the baked aubergines in a single layer on top, followed by a layer of pasta sheets and half of the sauce. Then add a layer of the remaining baked aubergines, followed by half of the "cheese", another layer of pasta sheets, the remaining sauce, and finish off with the remaining "cheese". Sprinkle over the almonds and almond meal, if using.
Cover with foil and bake in the oven for 25 minutes. Then remove the foil and bake for another 10-15 minutes until the pasta is cooked. Remove from the oven and allow to cool for 5-10 minutes to set before serving.
Store in the fridge for up to 3-4 days or in the freezer for up to 2-3 months.
Notes
This lasagna freezes really well, so make a big batch and freeze it for other days where you want a homecooked, hearty lasagna, but don't want to actually make it.