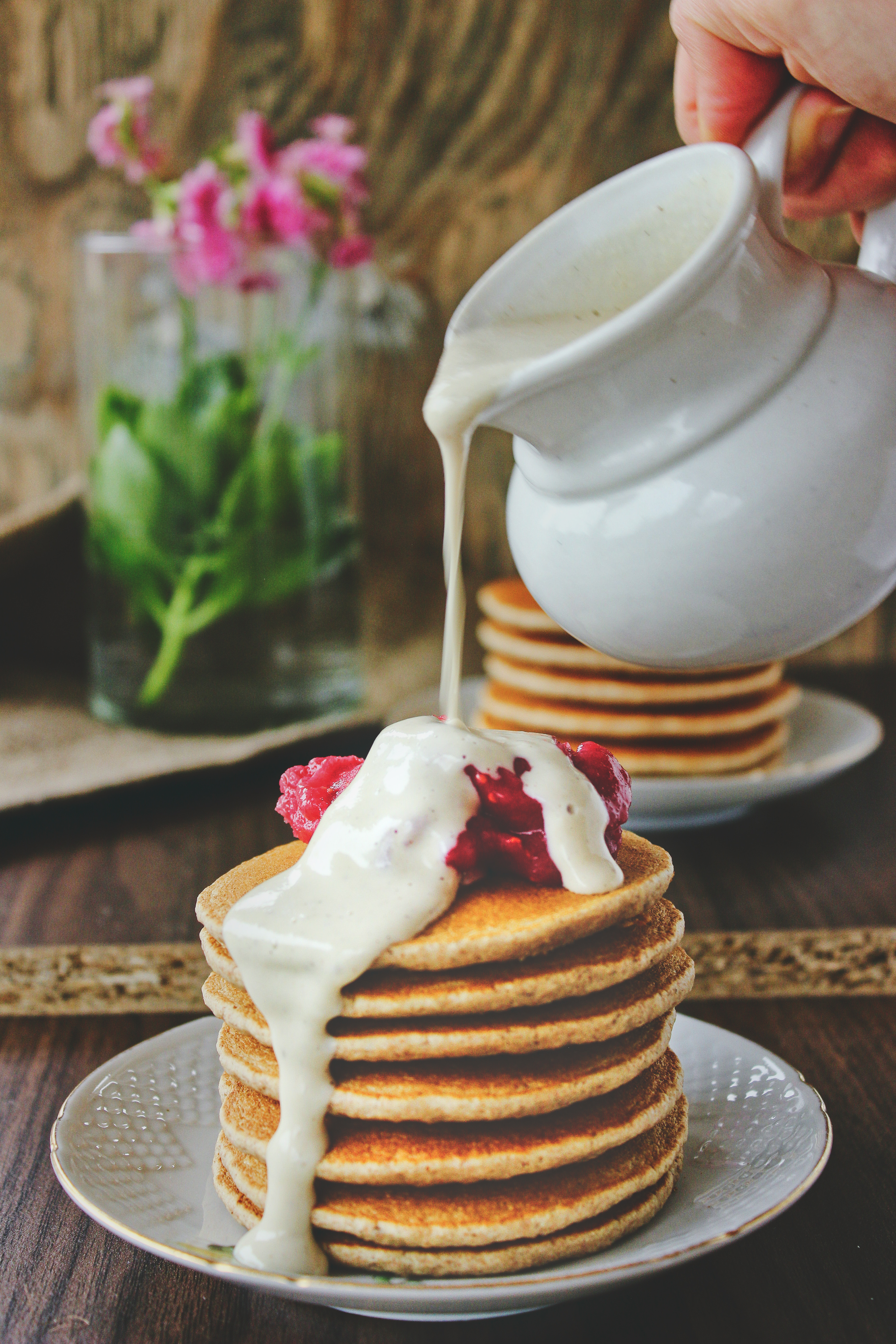 A simple, smooth vanilla sauce, healthy enough to pour over your breakfast. Made by blending soaked cashew nuts and non-dairy yoghurt with maple syrup, lemon juice, and vanilla, this vanilla sauce requires minimal effort, but will make any meal feel fancier!
I'm just going to keep this post short and sweet (like myself) since I actually don't know what to write. It's a healthy vanilla sauce. That is easy to make. And delicious. There really is nothing more to say.
I love making my Easy Whole-Grain Spelt Pancakes and pouring this vanilla sauce all over–it's heavenly. I almost feel guilty for eating it for breakfast, but both of these recipes are based on whole foods, refined sugar-free and oil-free. You need to try this combination for your next meal! Pairing them also makes for a nice Instragram-worthy stack of pancakes, which is only a bonus in my opinion…

I'd love to hear from you!
If you decide to make my vanilla sauce or Easy Whole-Grain Spelt Pancakes (or both!), let me know your thoughts about them by leaving a comment below or taking a picture of your breakfast or dessert and tagging me on Instagram at @spirendeveganer. I'd love to hear your thoughts and see your creations!
I'll see you next week!
Love, Lea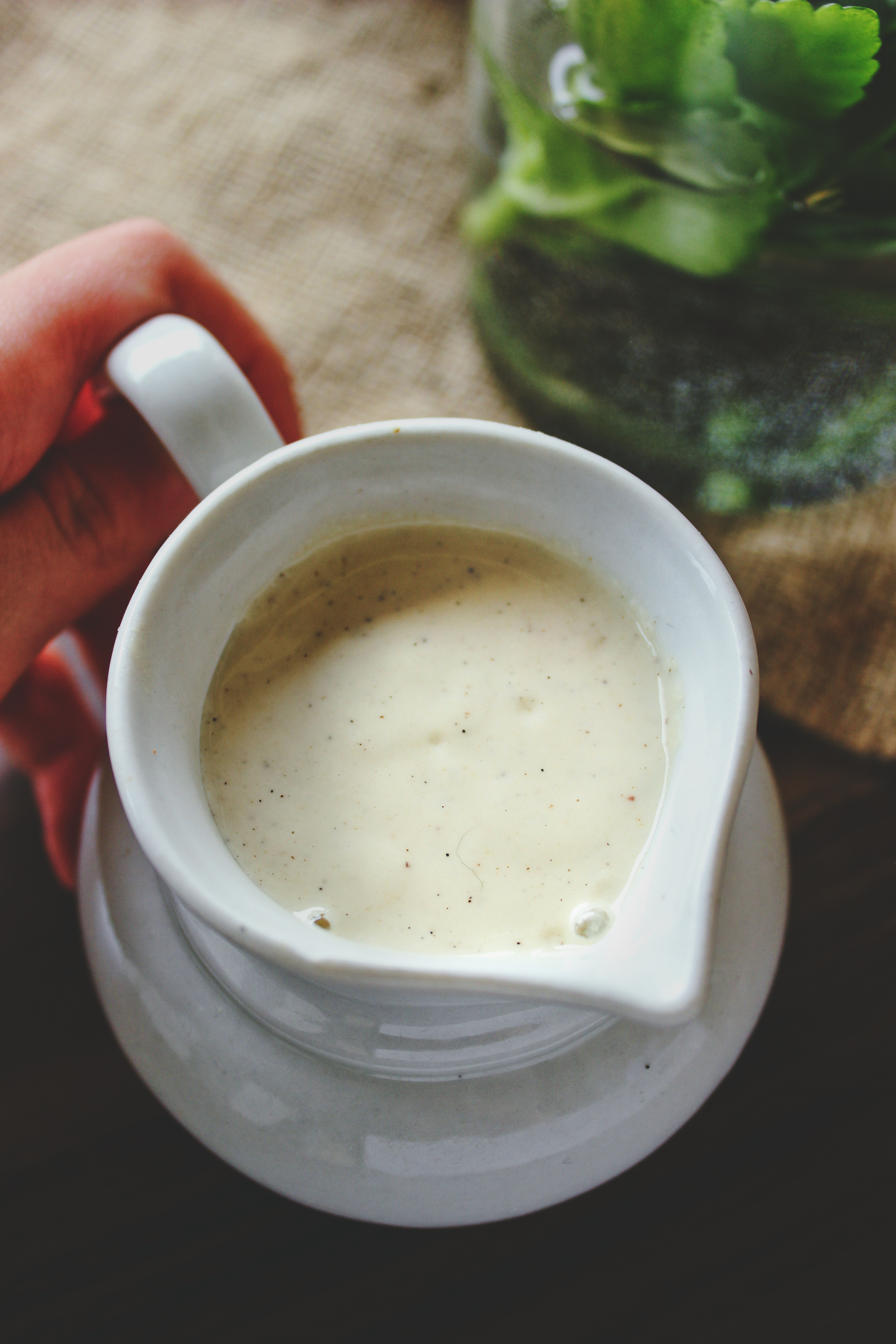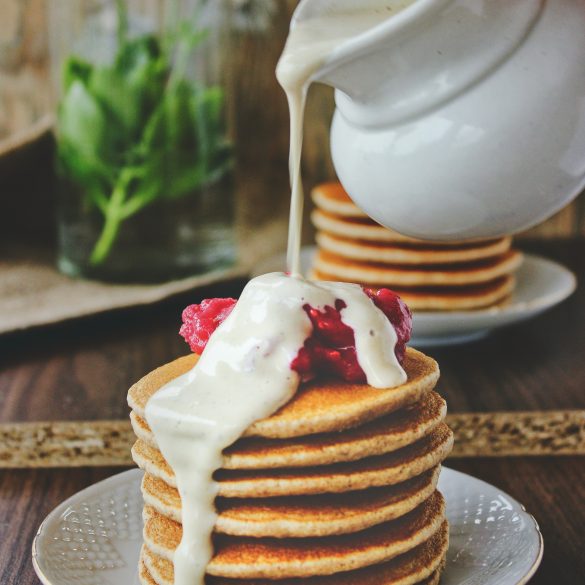 Ingredients
125 ml cashew nuts (1/2 cup), soaked overnight, rinsed, and drained
50 g unsweetened soya yoghurt
1/2 tsp vanilla powder
a pinch of salt
2 tbsp maple syrup
1 tbsp lemon juice
3-4 tbsp non-dairy milk
Method
Add all the ingredients to a blender and blend on high speed until smooth, pausing and scraping down the sides as needed.
Use vanilla sauce by pouring it over pancakes, waffles, ice cream, oatmeal, chia seed pudding, fruit salad, or any other breakfast or dessert you'd like.
Store leftover vanilla sauce covered in the fridge for up to 4 days. Add non-dairy milk to rehydrate.