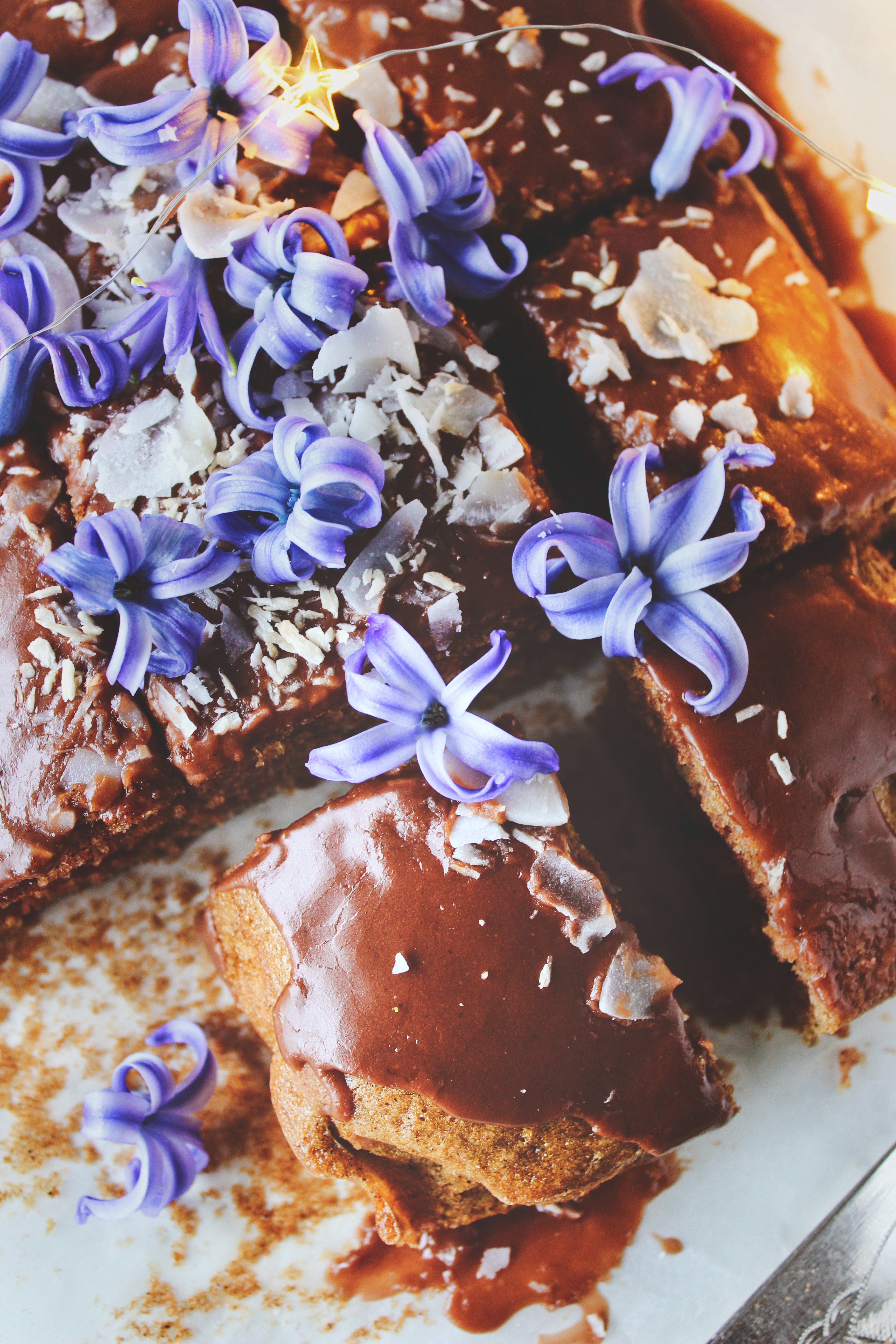 This is a veganised version of one of my childhood favourites: cinnamon cake with cocoa icing. It's cinnamon-y, sweet, and fluffy, and it's the perfect cake to make and serve for guests at afternoon tea time or yourself when you want a treat. A simple, spongy cake with cinnamon infusion and a complementary cocoa icing!
This cake, you guys… I have had this for so many of my birthday parties. I remember when my mum found the recipe, we made the batter, tasted it, and just knew that it was going to be one of our staple cakes.
After I went vegan, we stopped making it because I was usually the one who requested it, and it was a difficult time… for my uncle. He loves this cake so much that he started complaining at the end of last year about the fact that we hadn't made him any in all of 2018. So my mum and I decided to surprise him and make a vegan version of this cinnamon cake for dessert on New Year's Eve, and that was when I knew I had to share it on my blog!
This recipe isn't really my own since it's a veganised version of the recipe we used to use, but I have changed the ingredients and measurements a little to fit my preference, omitting the coffee in the icing, for example. Sorry to all the coffee lovers out there, but yuck. I also wanted to share this recipe in English with cup measurements so everyone all around the world can enjoy this treat!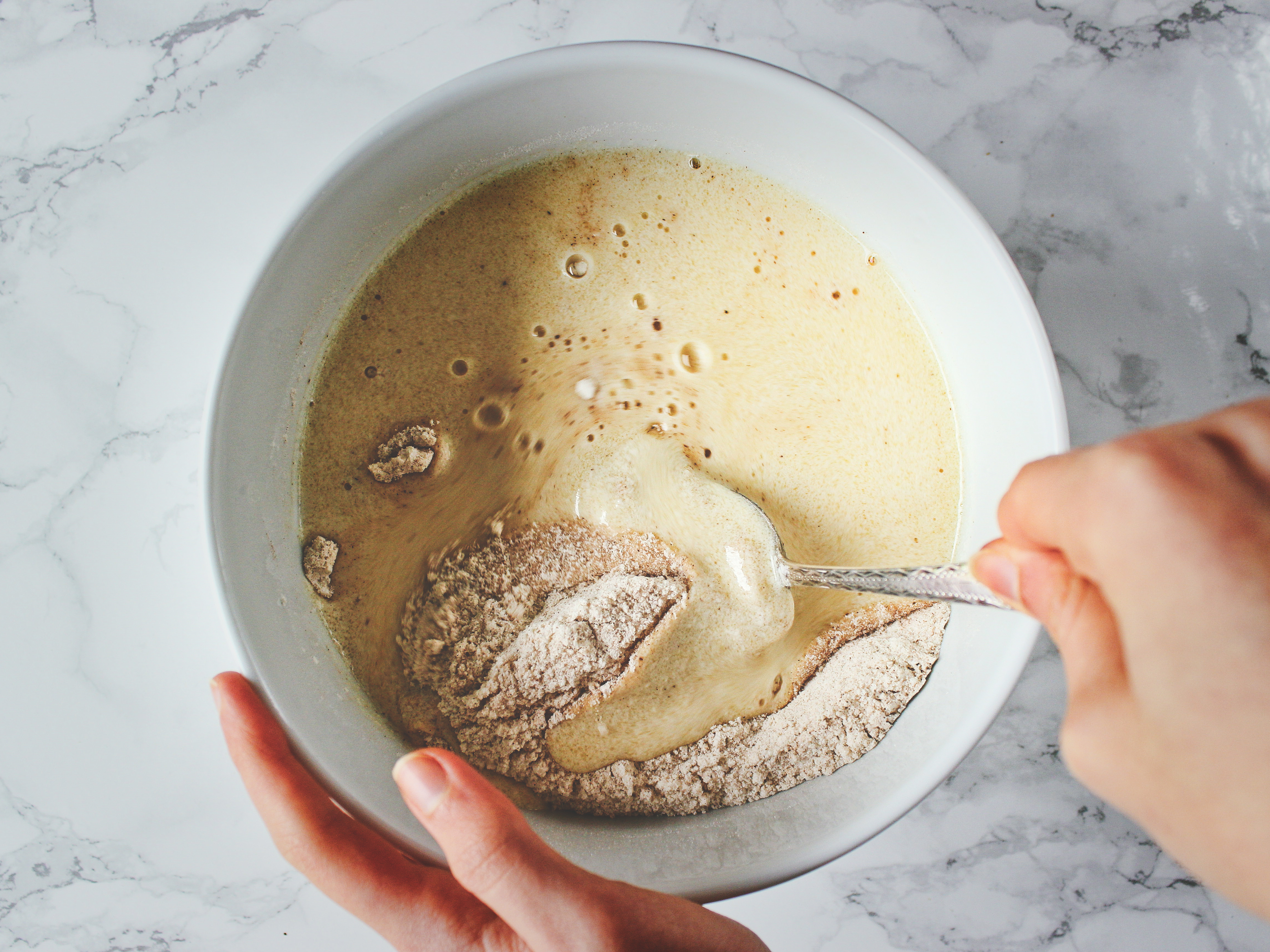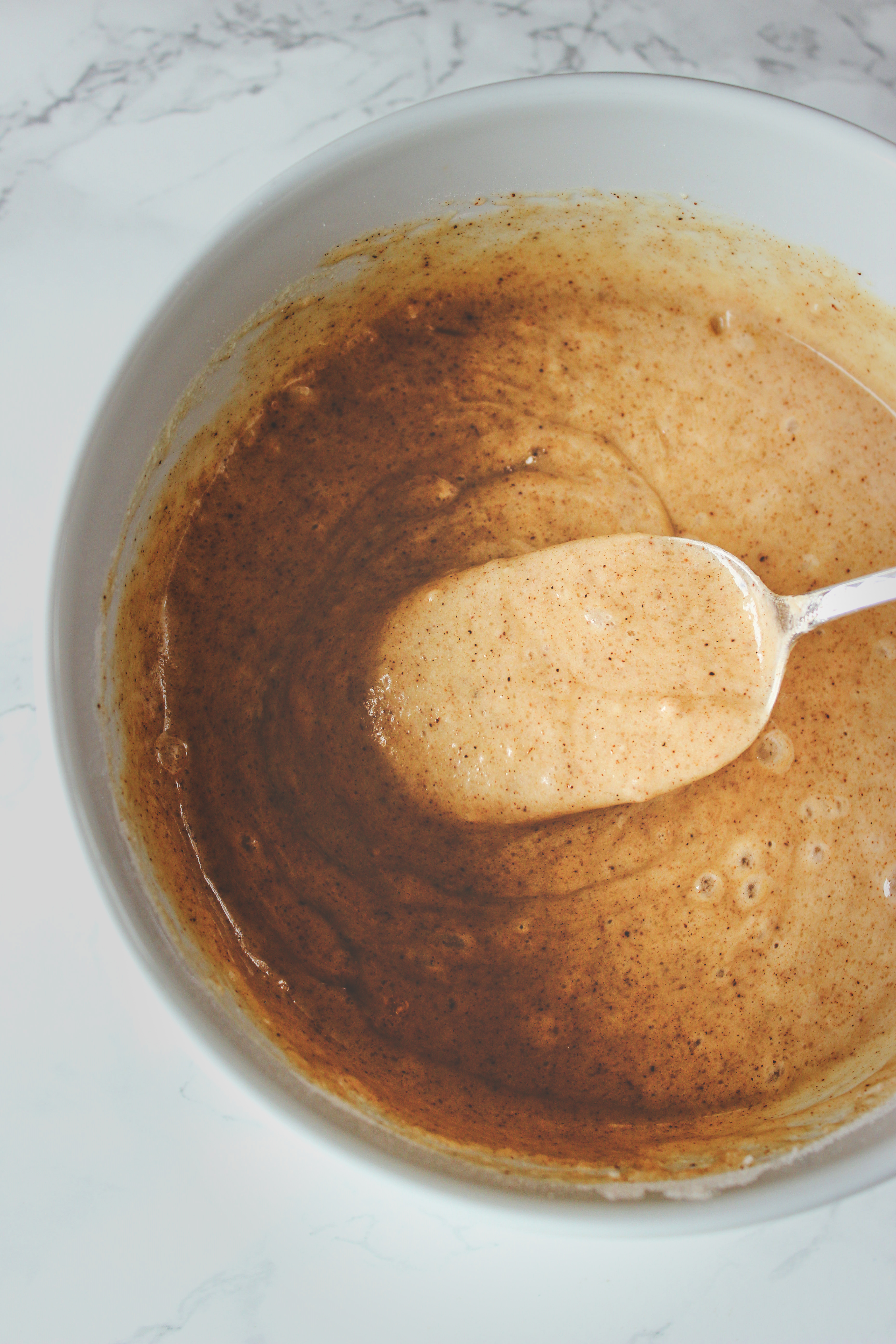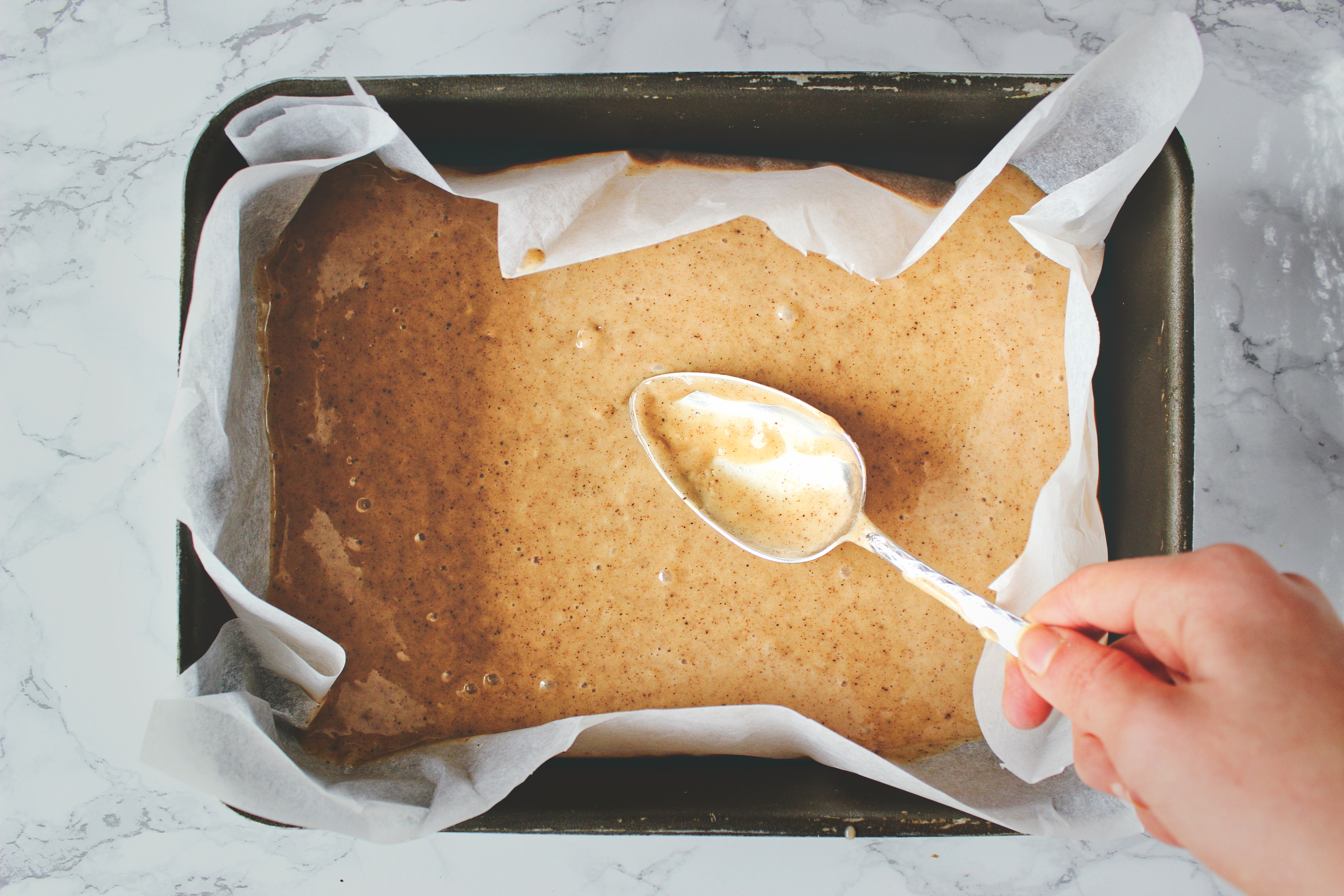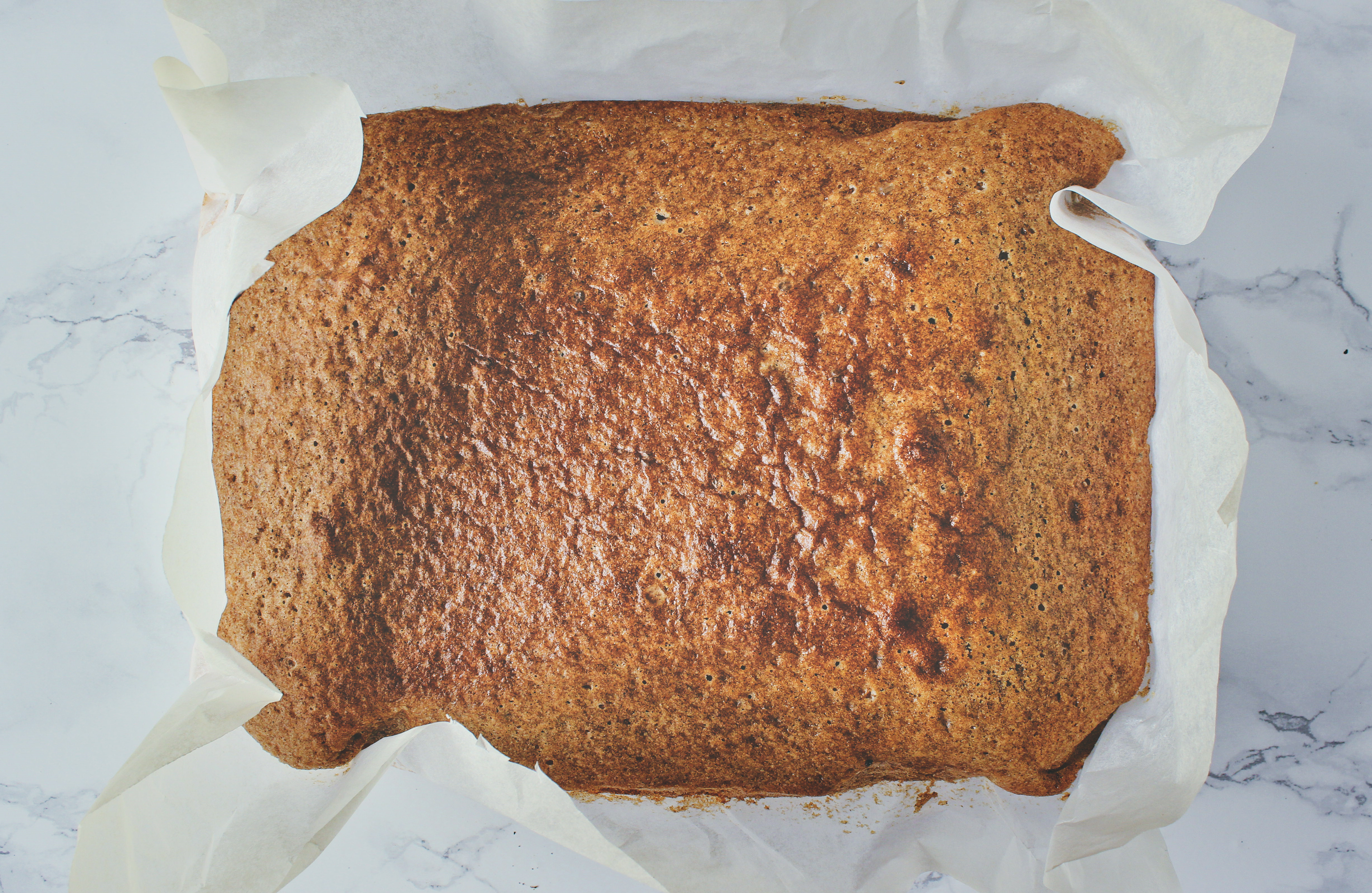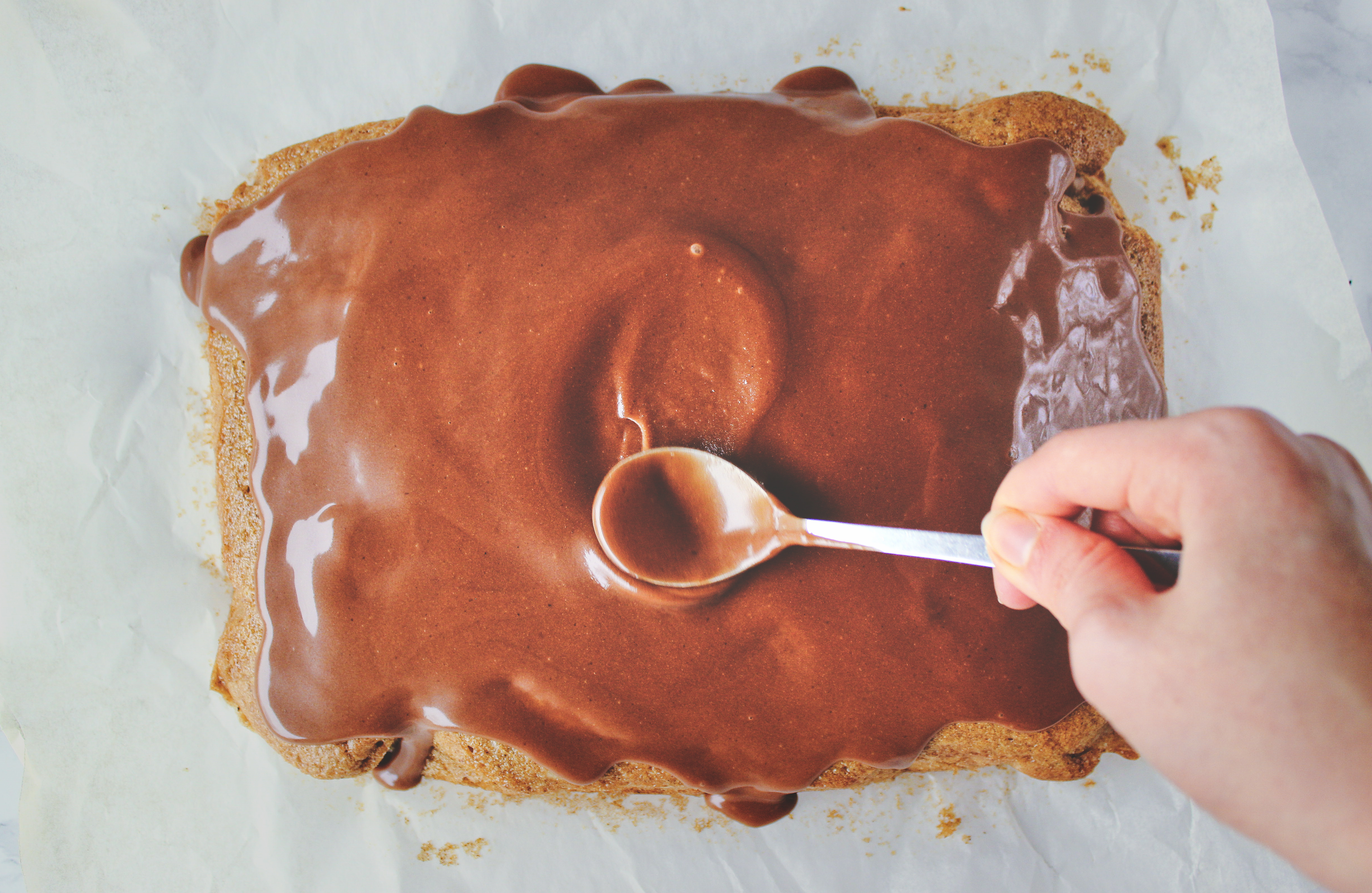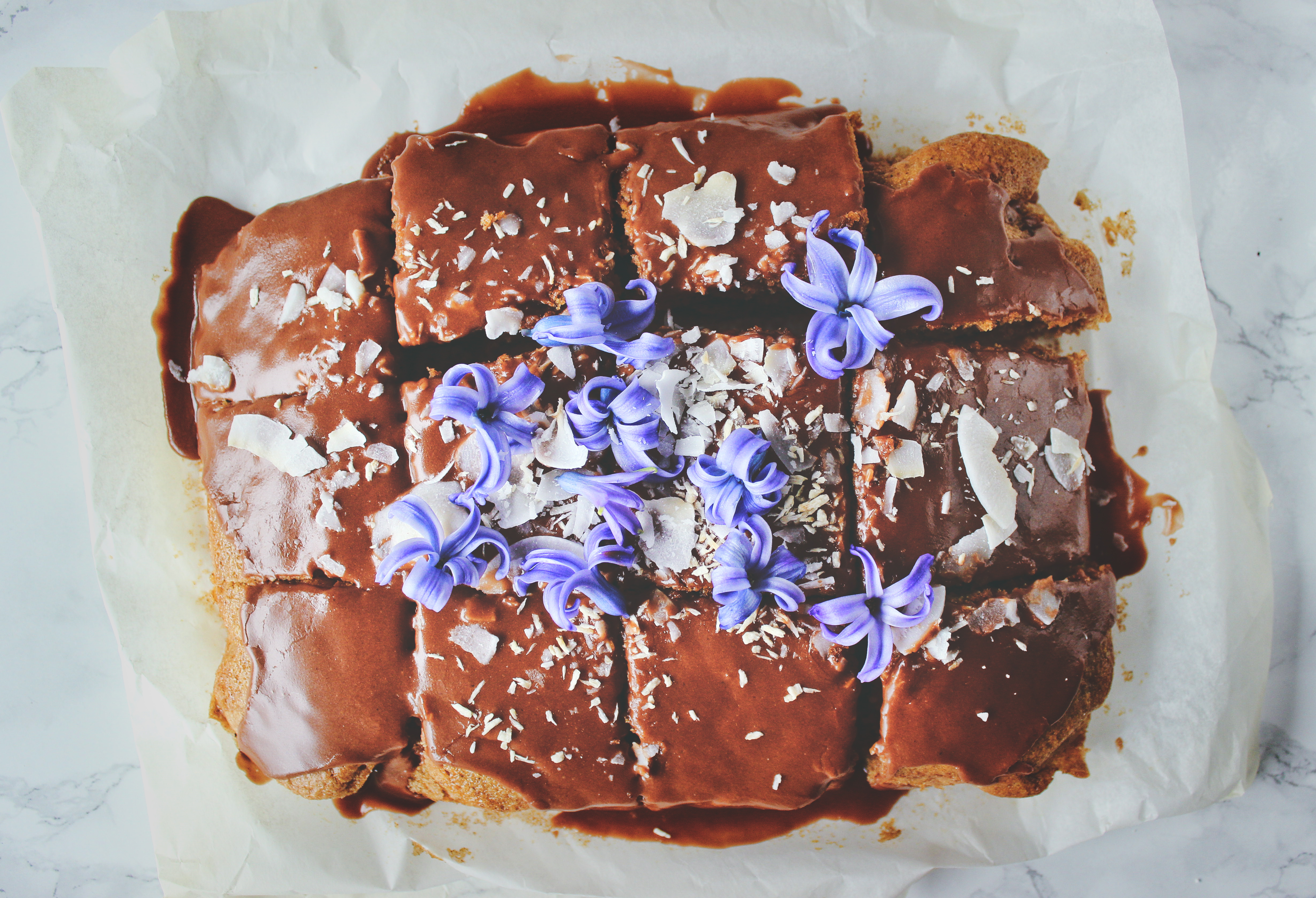 The cake itself is so easy to make, you just combine all the ingredients, pour it it into a lined baking pan, and bake it. I would say it's pretty damn foolproof. But it will still please anyone you serve it to!
I also feel the need to write that this veganised cinnamon cake tastes exactly like the non-vegan version. And, no, I'm not just saying that because I "forgot what it tastes like". My whole family of omnivores will back me up on this one. And do you really forget what something tastes like? Really? I don't think so. But, either way, it doesn't matter! Because this cake is very much tasty – it's just an added bonus that animals weren't harmed in the making.
So be a hero and serve this to your exhausted family and friends when they're in need of some love!
Reasons to make this cake
I always feel like I make such compelling arguments for why to try my recipes… heck, the title for this one alone should be enough. But for anyone who's still having doubts, this cake is:
so sweet – you deserve sweetness in your life!
one word: cake
perfect for afternoon tea
freezer-friendly
topped with an amazing icing
not healthy, but not everything has to be! #balanceddiet (that's what it means, right?)
easy to make – totally foolproof
Tips and tricks
If you're serving this to a crowd, this recipe is easy to double to make more.
The best way to see if this cake is done, is really just to press the top gently with your fingers, and if it springs back after a short moment, you're good to go. But you can also do the toothpick test, of course!
You can freeze this cake and just keep it in the freezer for days when you want a homemade treat, but you don't actually want to make something. Just freeze the whole cake or leftovers you have (without icing on). When you want cake, take it out of the freezer, let it thaw, and feast!
I decorated my cake with shredded coconut for ~aesthetic~ purposes, but I actually really liked the addition, so you can put it on your cake, too, if you'd like.
I'd love to hear from you!
I really hope you give this recipe a try and love it. If you do, please, leave me a comment below or take a picture of your creation and tag me on it on Instagram, my profile name is @spirendeveganer. I would love to hear your thoughts and see your creation. Otherwise, take care until we meet again next Friday for my root vegetable sweet potato shepherd's pie!
Love, Lea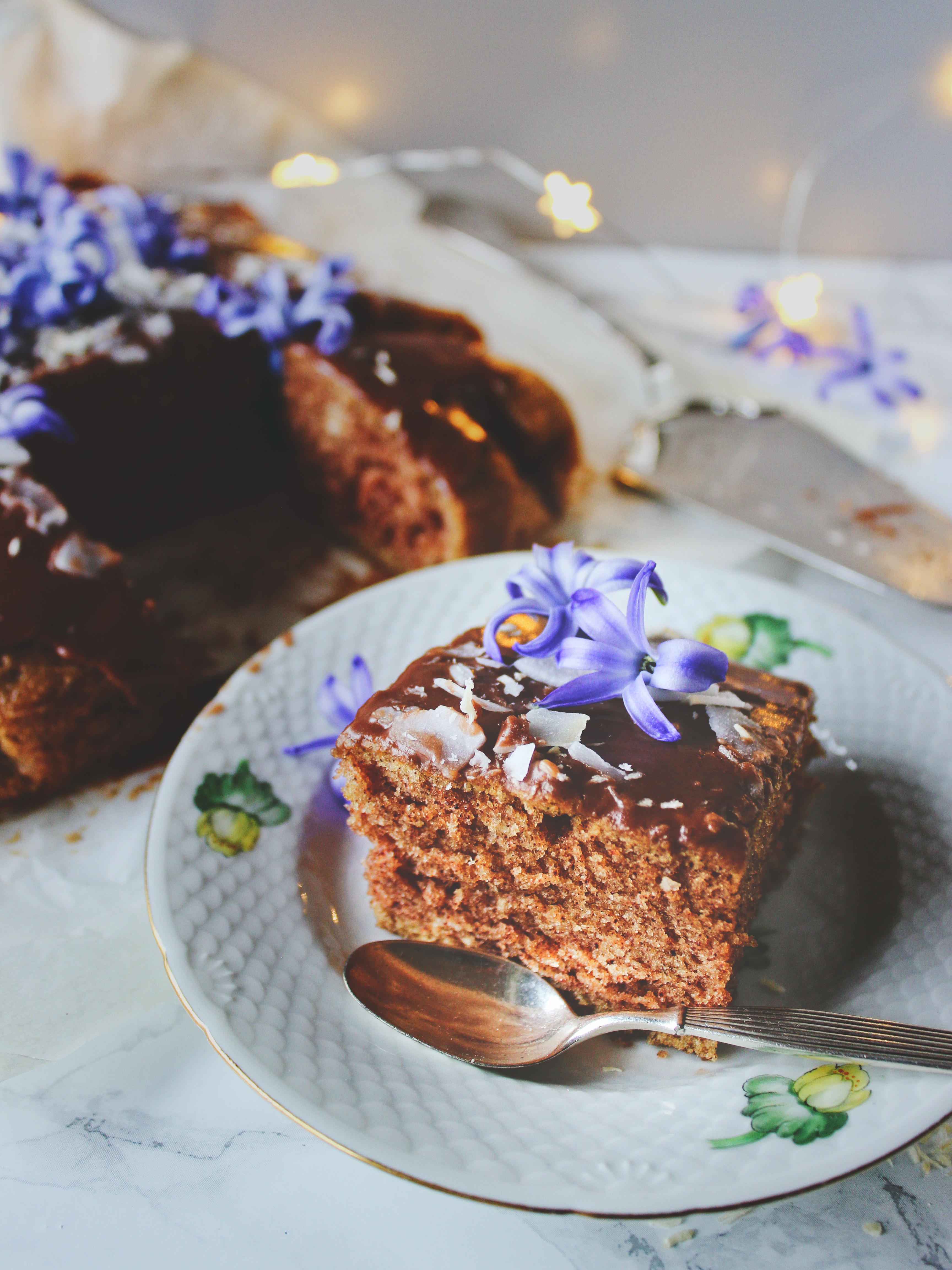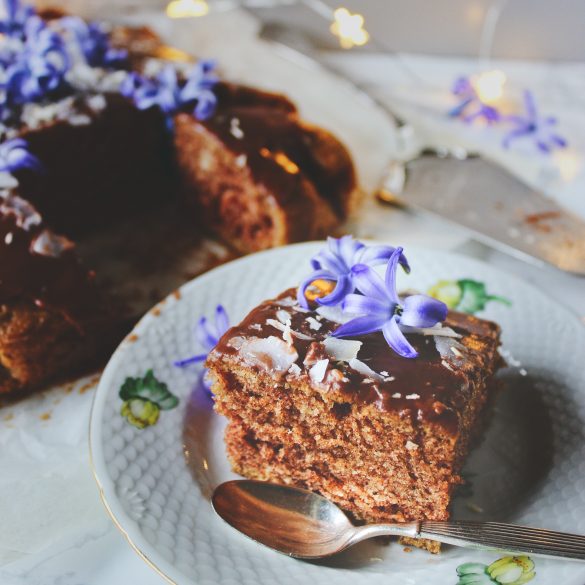 Ingredients
For the Cake:
200 g white wheat flour (1.5 cups)
200 g granulated sugar (1 cup)
2 tsp ground cinnamon
1 tsp baking soda
2 dl unsweetened non-dairy milk (4/5 cup)
2.5 tbsp apple cider vinegar
60 g vegan butter, melted (1/4 cup)
For the Icing:
125 g powdered sugar
1/2 tbsp unsweetened cocoa powder
1/2 tsp vanilla sugar
25 g vegan butter, melted (1/8 cup)
1/2-1 tbsp water
Method
Preheat your oven to 200°C, fan setting, and line a 26 cm x 19 cm/10" x 7.5" cake pan with parchment paper.
In a measuring cup, combine the non-dairy milk and apple cider vinegar and set aside.
In a large bowl, mix the flour, granulated sugar, cinnamon, and baking soda. Add the milk and vinegar mixture and butter to the dry ingredients and mix well, using a spoon or hand-held mixer, until combined.
Pour the batter into the prepared cake pan and bake in the oven for 25-28 minutes until the cake is golden-brown and springs back when pressed gently. Let cool for a few minutes before transferring to a baking rack and letting cool further.
When the cake is almost completely cool, prepare the icing: in a small bowl, combine the powdered sugar, cocoa powder, vanilla sugar, vegan butter, and water, adding more or less water to reach the right consistency. The icing should be runny, but thick enough to not just fall off the cake. Pour the icing over the cake and spread it around and out to the edges with a spoon or knife. Optional decorate the top with shredded coconut.
You can choose to either cut the cake and serve it immediately or transfer the cake to the fridge for 5 minutes to let the icing set before cutting and serving which is definitely less messy. Store leftovers in an airtight container in the fridge for up to 4 days or in the freezer for up to 3 months. Let frozen cake thaw at room temperature before serving.